Likins denies child care funding increase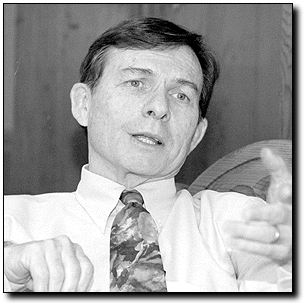 Wildcat File Photo
Arizona Daily Wildcat

Peter Likins, UA president, yesterday rejected a child-care funding increase despite efforts by ASUA and student parents to get the subsidy raised.


UA President Peter Likins yesterday rejected a $138,000 child-care funding increase despite pressure from the ASUA Senate and an outcry from student parents.

Associated Students senators unanimously passed a resolution last month that demanded the increase in child-care funding at the University of Arizona.

Likins said he and Senate leaders had discussed raising the subsidy to $50,000 - an increase from its current level of $12,000 - but said even that cannot occur without defeating the Arizona Joint Legislative Budget Committee's proposal that calls for $6.5 million in UA budget cuts.

"(It) makes me feel badly, because I can't think of anything else in the entire budget that has the slightest possibility of increasing that much," Likins stated in an e-mail interview.

ASUA Sen. Josue Limon, who wrote the resolution, said child care must become a priority despite possible budget cuts.

"It's still a matter of negotiation...of involving students in this whole decision," Limon said. "At least I know they (the administration) are trying to do something."

ASUA Executive Vice President Cisco Aguilar said he believes a $50,000 subsidy is realistic.

"They (student parents) need all the help they can get," Aguilar said. "I think $50,000 is very possible for this university. That's a step towards the goal."

Limon said he will not let the issue drop, adding that if the administration does not increase the subsidy, he will hold an ASUA fundraiser.

ASUA's resolution also called for the construction of a child-care facility, but Likins said the UA may be dependent on the Legislature.

"We have no financial plan for a child-care facility," Likins stated. "If it were self-supporting, our students would typically not be able to afford its services. So we definitely have a challenge to meet."

Aguilar said the lack of a financial plan should not stop the university from building a facility.

"They're building (the Memorial Student) Union without a financial plan," he said. "I don't see why we can't build a child care facility."

Laura Liewen, an accounting senior who has spent two-and-a-half years on the UA's waiting list for child-care funding, said yesterday she doesn't accept Likins argument.

"They should look at their priorities," Liewen said. "They just spent however-much money carpeting McClelland Hall and they don't have money for child care?"