Recall effort against ASUA officer fails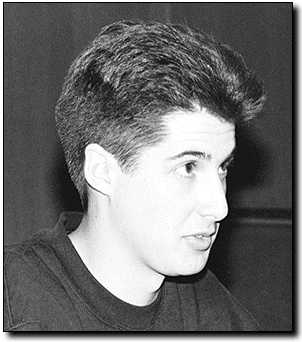 Wildcat File Photo
Arizona Daily Wildcat

Travis Klein The UA sophomore revealed plans in October to recall ASUA Administrative Vice President Ryan Rosensteel


The ASUA elections commissioner announced yesterday that a recall drive targeting one of its vice presidents failed to garner any official signatures.

Travis Klein, a University of Arizona economics sophomore, revealed plans in October to recall ASUA Administrative Vice President Ryan Rosensteel because he allegedly "disrespected his constituency" and holds a "worthless" position.

But Klein missed yesterday's deadline for the 3,432 signatures necessary to recall Rosensteel, alleging he collected 500 signatures but threw them away in January.

"I knew we were not going to get it done," Klein said, referring to a team of seven other students who helped lead the drive.

Although the petition drive failed, Klein said he thought it destroyed Rosensteel's political credibility.

"He got what he deserved," Klein said.

Rosensteel, a molecular and cellular biology and political science junior, said he does not believe his reputation was tarnished. He added that the recall effort had nothing to do with his decision to not seek re-election within ASUA.

"People who know me know what kind of person I am," Rosensteel said. "He (Klein) likes to give himself more credit than he deserves."

But Klein said despite its failure, the recall drive accomplished "wonderful things."

"It forced ASUA to adopt recall procedures," he said. "It completely ruined a month of ASUA business."

During the recall effort, Klein also alleged that Rosensteel used "questionable campaign practices" by illegally campaigning at the International Students' Association, an ASUA organization.

Rosensteel said he was unaware of the violation at the time, but immediately admitted to the infraction.

ASUA Elections Commissioner Anthony Hill later dropped the charge because it was under the jurisdiction of Marcos Hernandez, the previous year's election administrator.

Rosensteel added that elections officials deemed punishment for campaigning at the International Students Association "unnecessary" because it did not impact the election.

"(Last year's) rules were not clear enough," Rosensteel said. "I couldn't live with myself if I'd cheated my way to this position. There are no more skeletons in my closet."

ASUA Sen. Ben Graff said Klein's attempt failed because UA students did not believe there was reason to recall Rosensteel.

"The student body needed to get behind it and they didn't," Graff said.

Hill said the recall could have been successful under the right circumstances.

"You have a very strong anti-ASUA feeling at this university," he said. "Someone could have very easily grabbed onto that. But in this case they failed to do that."

Klein added that he feared ASUA members would blame him for several illegal "Recall Rosensteel" signs posted on campus if he collected all the signatures. ASUA rules forbid Klein, who denies hanging the signs, from advocating recall or gathering signatures on the UA Mall.

"I wanted to make sure that if I were to get 3,000 signatures, that they (ASUA officials) could not cancel them, which I'm sure they would have tried," he said.

Rosensteel closed the issue by saying it would be "unfortunate" if students associated his name with a scandal.

"People were asking me if I had interns," he said. "If there was a valid reason for me to be recalled, then the petitions would have been signed."