Album Reviews
Arizona Daily Wildcat,
August 25, 1999
Diamonds in the Belly of the Dog
What do you get when you mix alternative rock, new wave, punk, pop and more? As of this week, the pop drone spins out the CaliPhonic sounds of OtherStarPeople.
Hipsters who know to call the group OSP, also know their debut album Diamonds in the Belly of the Dog arrived in stores on August 10.
Jennifer "Precious" Finch, former bassist of L7 (Courtney Love's first musical project) shares lead vocal and guitar duties with Xander Smith, formerly of the Los Angeles band, Chalk Circle. They combine to form a fierce boy/girl duo that is both fashionable and fun.
With all this hype, the debut album practically promised to be awesome. Maybe I'm crazy, but I don't see anything special here.
What I do see is boy band-esque, like Roxette with a Led Zeppelin kick that smacks of something the crew on "Saved by the Bell" would lip-sync when they were fantasizing about being rock stars.
Their single "I Could Never Be Wrong" that is said to become an immediate classic lasts a meager one minute and fifty-two seconds. Maybe they are just figuring that if the song is quick the DJs wont have enough time to pull it off the air before it is over. -Stu Caplan
Supernatural
Stir up some mysterious lyrics and soulful tones and you've got Supernatural, Carlos Santana's latest and possibly most eclectic album. Contemporary music lovers would never have imagined swaying to the sounds of an artist to which our parents once grooved.
Modern talents such as Dave Matthews, Everlast, Rob Thomas, Lauryn Hill, Wyclef Jean and Eagle Eye Cherry collaborate with Santana to recreate his signature Spanish sound and sultry rhythms. Supernatural also contains Latin artists featuring tracks produced by Grammy winner KC Porter.
The disc's first single "Smooth," features Thomas who also fronts the multi-platinum band Matchbox 20. Soulful blues combine with Thomas' rich vocals in such a way that leaves all other pop bands behind.
Santana's unique sound prevails and is only enhanced by the diversity of artists featured on the album. The implicit history behind Supernatural also adds to its greatness. Whereas many tribute albums are comprised of current bands doing covers of classic songs, Supernatural keeps Santana involved by making him an integral part of every song. The album pays tribute to both legendary and rising stars, as well as gives homage to the singer who made his debut at Woodstock 30 years ago.
This cd is sure to be a hit both with past and current generations. Its sound relates to every genre of music, a recipe that is guaranteed to make it a success. - Maggie Burnett
Electric Honey
If honey were electric, it would probably resemble that pink goo from "Ghostbusters 2" that made people evil. You know, the stuff that if you accidentally became coated with it, you turned into a baby-stealing art historian. At first, it doesn't seem so evil - it's actually kind of pretty and feels nice and squishy. But then, BAM! Suddenly you're evil, and Rick Moranis and Bill Murray have to shoot you with blasters until you're more fried than a modem after a violent monsoon.
Luscious Jackson's third album Electric Honey, is aptly named. The first few songs are the same energetic, urban sounds that made Luscious Jackson by far one of the best bands of the '90s. However, as the album's pink goo penetrates your CD player, it becomes worse and worse. Not necessarily evil, but not good either.
For example, "Space Divas" sounds like some sort of Spice Girls rip-off. "Sexy Hypnotist," while having pretty funny lyrics ("I'll bare it all/because abs and buns are so much fun") sounds vaguely like a rip-off of "Under Your Skin" from 1996's Fever In Fever Out. "Nervous Breakthrough" and "Ladyfingers" are so good you expect the rest of the album to just get better. But alas, after about track 5... well, you know who to call.
- Annie Holub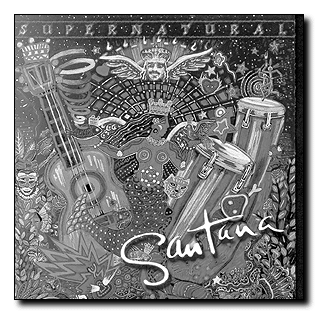 Macy Gray on How Life Is
Macy Gray's ambitious debut CD, Macy Gray on How Life Is, crosses genres, combining old-school soul, hip hop and R&B, resulting in an album that, for once, concerns itself with artistry over market value.
Britney Spears, this is not. Instead it is a personal, beautifully-realized compilation of tracks all written by Gray herself drawn from her own experiences, not unlike hip-hop-goddess Lauryn Hill.
Gray's lyrics are forthright, at times confessional and often brutally honest. She does not shy away from her own sensuality ("Venus Freak", "Caligula") or religious beliefs ("I Can't Wait to Meetchu").
The album's first single, "Do Something," encapsulates the make-absolutely-no-apologies-for-myself attitude that pervades through all the tracks. And perhaps Gray's most distinctive characteristic is her sometimes raspy, sometimes sultry, always appealing voice.
Gray has said she does not like the sound of her voice, but its uniqueness only adds to the rich texture of the album, as if no one else but Macy could sing her songs, as if no one else but Macy could tell us how life is. - Graig Uhlin