Time for UA to fire Tomey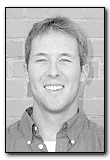 Wildcat File Photo
Arizona Daily Wildcat
Chris Martin
Anyone looking to coach a major Division I football program next year? How does the sunny desert of Tucson sound?
If you feel qualified, apply at the football office at McKale Center because there should be an opening.
Head coach Dick Tomey has finally given the UA a legitimate reason, besides years of bad coaching (last year was an anomaly, they won on talent alone), to terminate him as football coach.
In an incident as appalling as former Nebraska head coach Tom Osborne letting Lawrence Phillips play after dragging his girlfriend down three flights of stairs by her hair, Tomey let senior right tackle Manuia Savea start Saturday after he was arrested Wednesday on suspicion of domestic violence assault, domestic violence criminal damage and contributing to the delinquency of a minor.
Savea, apparently upset over something inconsequential, allegedly broke down a door in his home, smashed a stereo against the wall and assaulted his wife. What's worse is that he reportedly did this in front of his three young children.
Savea, who has no business being on a football field after this alleged incident, should have taken a leave of absence from the team because he needs counseling.
Earlier in the season, senior cornerback Leland Gayles was charged with domestic violence, assault and contributing to the delinquency of a minor after reportedly hitting his girlfriend in front of her two young children. He didn't play against Stanford because of a one-game suspension, but Gayles couldn't have played in the game because of a shoulder injury. Therefore, Tomey's punishment was gutless and lacking in authority. A real coach would have suspended him from the first game he could have physically participated in.
Even more deplorable is that Tomey had the gall to punish senior free safety Rafell Jones and senior linebacker Scooter Sprotte by taking away their starting spots for being a half-hour late to an early morning practice on Sept. 19, even though he did not suspend or punish Savea or Gayles for alleged assaults.
In effect, Tomey has taken the stance that being charged with domestic violence does not constitute a suspension from the football team, but being late for practice is a punishable offense.
What kind of example is Tomey setting for his team when he won't punish players who are charged with domestic assault?
Women's rights groups in the Tucson area should have Tomey's head by now, let alone the fans. Tomey has clearly lost control of his team, something inexcusable for any coach here at the UA.
What has happened to the Wildcats? They are now beginning to resemble the likes of Nebraska and Florida State with horrific off-the-field problems.
Tomey has had the luxury of being in the middle of a large contract from which he didn't deserve a penny. He has let his contract make him complacent, shown by his monotone press conferences and his emotionless presence on the sidelines.
How is it humanly possible for Tomey to have a higher salary than ASU head coach Bruce Snyder? At least Snyder has taken the Sun Devils to the Rose Bowl.
Having never taken UA to the Rose Bowl, even though there have been numerous years when the UA should have dominated the Pac-10, is reason enough for firing Tomey.
He might be the all-time winningest coach at the UA, but that isn't saying much. He has lived off 7-4 and 6-5 seasons, and his teams that should dominate disappoint because he allows them to believe their own hype, a sure path to destruction, ala 1994 and 1999.
There is only one solution, and that is Tomey must go.
Athletic Director Jim Livengood needs to show some guts and finally give Tomey the boot, and if he can't do that, then Livengood needs to go too.