Money well spent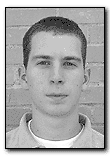 Wildcat File Photo
Arizona Daily Wildcat
Bryan Rosenbaum
A lot of noise was made when Rick Neuheisel left Colorado for Washington.
Not only did he leave a sinking ship in Boulder, Colo., angering CU players and fans, but he took millions of dollars from a struggling Washington program. Mr. Rocky Mountain High himself packed up his guitar and traded his black sweater vests for purple ones and returned to his roots in the Pacific 10 Conference, where he once starred as a wide receiver for UCLA.
Starting 0-2, with losses to Brigham Young and Air Force, didn't help justify the hoopla, but the season turned around when Colorado came to Husky Stadium in late September. Neuheisel celebrated his first win at Washington in a hard-fought win over his old team. Only a loss to Arizona State has further hindered the Huskies' season but now Washington controls its own destiny, needing wins against UCLA and Washington State to secure a Rose Bowl berth.
More importantly, Neuheisel has brought energy back to Seattle. In the early 1990s, Washington went to three consecutive Rose Bowls, winning two of them. They shared the National Championship in 1992 with Miami (Fla.) after destroying every single opponent they faced. But probation problems and the firing of legendary head coach Don James saw Washington return to the middle of the conference.
That didn't last too long, though.
The Huskies always had some of the best fans in the country to go along with their gigantic athletic budget, two things most Pac-10 schools, including Arizona, could only dream of. Witness all the purple-clad fans that came to Tucson this weekend and all the fans they bring to every other away game.
One fan was interviewed on television saying wherever the Huskies go, he goes, too. And it doesn't mean just showing up at the games; Husky fans cheer loud and long, bark like dogs, sing fight songs and dance to "Tequila" after Washington victories.
And it wasn't just the fans. Neuheisel was also dancing after the 33-25 win over Arizona. One woman jumped on Neuheisel's back after the game, and no, it wasn't just some overly-excited fan - it was Barbara Hedges, the athletic director who hired him and pays Neuheisel's huge salary.
"We've got the greatest fans in the country," Neuheisel said. "(Celebrating victories) is not meant in any way to do anything other than show our appreciation for their enthusiasm and their willingness to go on the road with the Dawgs."
Some people may call that poor sportsmanship, but it's refreshing to see somebody do the things that Neuheisel does. It brings excitement and, most of all, thanks the fans for their support.
The most encouragement we've gotten from the Arizona football team was when kicker Mark McDonald gave the student section the finger.
The Huskies may have been criticized for spending so much money on Neuheisel, but it is already paying off. It's only his first season and while he was successful at Colorado early on before taking a downward spiral, it's hard to imagine him doing the same thing at Washington.
The facilities, players and coaches are there. And God only knows that the fans will be behind Washington, supporting them every step of the way.