Album Review: Evan Olson, One Room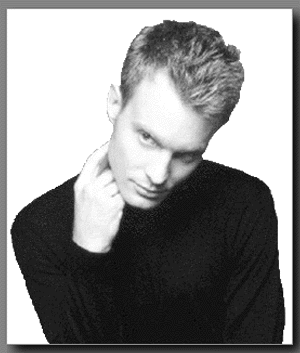 Arizona Daily Wildcat
Evan Olson
BMI
Occasionally, artists are so committed to their art that to let another person contribute to its creation is an unthinkable offense. Evan Olson might just be one of these artists.
His latest album, One Room, was produced, performed, recorded, mixed and for the most part, written all by him, from a studio in his home.
As a result, the album portrays a clear artistic style, unlike some of the more hodgepodge albums of late. Like fellow male artists Duncan Sheik and import Robbie Williams, Olson has created a personal album where artistry and personality merge to form a cohesive whole.
The songs themselves are not as groundbreaking lyrically nor musically as some of his peers, but one gets the sense that the pop-rock style of Olson's music is true and uncompromising to his own personal tastes.
Each track is surprisingly disciplined, if one considers that Olson lacks an outside producer. Olson never foregrounds his own talents in the look-what-I-can-do attitude one might expect from an artist without a guiding arm, and the album is better for it. The lyrics and music remain balanced, however, it would behoove Olson to get a producer.
The album's first song, "So Much Better," is the only track catchy enough to garner radio play. With a producer to assist his efforts, Olson could be looking forward a career more in the public eye. - Graig Uhlin