Flight club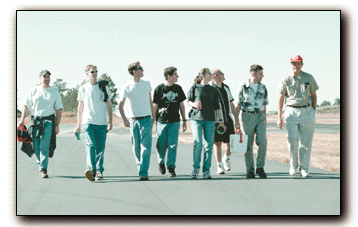 Arizona Daily Wildcat




Nearly a century ago, two brothers in North Carolina successfully took to the skies in the first powered flight. For some people today, flying is a passion.

UA business management sophomore Brandon Hawley has considered flying his passion since he was a young boy. "I've just always loved planes," said Hawley as he drove to Tucson International Airport to spend a day flying around Arizona with fellow members of the UA Flying Club.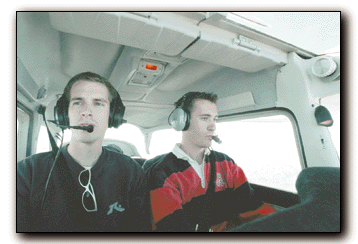 The loose-knit group of certified and aspiring aviators get together at least once a semester and fly their Cessna airplanes to airports throughout Arizona. Members regularly organize short flights known as FAM flights, or familiarization flights, where they are able to become more comfortable in the cockpit.
About half of the club members are certified pilots, but those who are not still have duties such as navigation, traffic avoidance and preflight tasks.
Club adviser Steve Kukolich, a UA chemistry professor, has been a certified pilot for 26 years. Kukolich, who owns two airplanes, welcomes anyone into the club. "You don't need to be licensed or have any experience in the cockpit," he said. "Any interest in aviation will do."