The first alternative marching band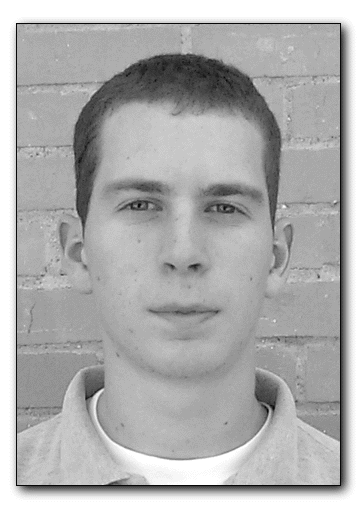 Wildcat File Photo
Arizona Daily Wildcat
Bryan Rosenbaum
You know the scenario - Gilbert Arenas forces a steal, passes it ahead to Jason Gardner, who drives down the court and dishes it off at the last moment to Richard Jefferson, who finishes off the fast break and a long scoring run with a thundering jam. The crowd goes wild and the opponents take a time out - this is the perfect time to put the game away.
Instead of a rousing chorus of "Bear Down, Arizona," the school fight song, the pep band finds it necessary to play Alanis Morrisette, Third Eye Blind or Chumbawumba. Oh, I forgot about the one that really brings the crowd to its feet into a raucous hysteria, "Moondance," by Van Morrison.
The crowd loses its excitement, sits back down and waits for the whole thing to play out again.
Thanks, Mr. Band Conductor. You have just taken the crowd out the game and taken the heat off the other team.
After a couple of men's basketball games at McKale Center this season, I'm beginning to understand why they are bumping the techno and rap over the loudspeaker - the UA pep band just isn't firing the crowd up.
It isn't just at basketball games, either.
The marching band is buried way in the corner where nobody in the student section or the entire east side of Arizona Stadium can hear them. For all we know in the student section, the band magically disappears after pre-game and then returns for halftime, only to vanish again for the rest of the game.
The marching band works very hard, I know. How they can organize into moving formations is beyond me. And what was up with them getting stuck at the top of Sun Devil Stadium last week?
But the songs they play are just plain terrible. The world's first alternative marching band? Playing Smashing Pumpkins with horns and trumpets? Who is in charge of picking this stuff?
First of all, the marching band needs to move to the end zone where everybody can hear them, then play traditional UA songs and cheers.
Oh, I forgot. We don't have any of those.
That's not necessarily the band's fault - it isn't at all. It's obvious that, by now, Arizona fans will never learn "Bear Down, Arizona" or the old-school classic, "Fight, Wildcats, Fight," or if they do, they don't have the pride to stand up and sing it. How can new songs, something like "Let's Go Cats!" be introduced?
Now, I have nothing personal against the band. They work hard and do a good job. Instead, it's the conductors, whose lack of knowledge of the game and when to play the appropriate songs deflates our teams in about 90 seconds.
Learn when to play "Bear Down, Arizona," and it's not that hard. After every Richard Jefferson highlight dunk should be easy enough to understand.