'The Hurricane'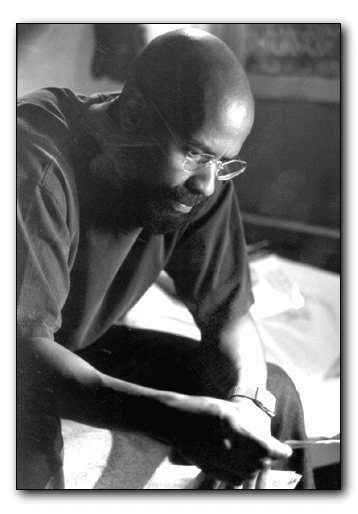 Arizona Daily Wildcat
Denzel Washington plays promising boxer Rubin Carter in the upcoming film "The Hurricane." The motion picture soundtrack, released yesterday, features classic artists like Bob Dylan, Ray Charles and Etta James.
MCA Records
One legend deserves another, but the soundtrack to the motion picture "The Hurricane" barely approaches greatness.
"It's the story of Hurricane," as the Bob Dylan classic goes, but in what seems to be a reach for inspirational diversity, music from the motion picture "The Hurricane" fails to reach its full potential.
As the backdrop to the highly-anticipated life story of 1960s boxer Rubin "Hurricane" Carter, this compilation of music illustrates the story of a great, but lacks legendary leadership artistically.
The opening track, a newly-recorded version of Dylan's "Hurricane," features a slew of 90s hip-hop artists. Virtually unrecognizable as a cover song, this track mimics the sound of the Digable Planets but lacks the soul and conviction of music for the year 2000.
Me'shell Ndeg­ocello and K-Ci and JoJo attempt soulful ballads, but can't save the drowning monotony of the first seven tracks.
It is not until the initial chords of Dylan's guitar resonate that the album even approaches the celebrated status of "Hurricane."
Ray Charles' "Hard Times No One Knows" and Etta James' "In the Basement" are also timeless and passionate that would have been magnificent additions to a classic soundtrack.
Unfortunately, it ends there. The true legends are tucked into the folds of 11 songs that are far too similar to each other.
The album finishes off with a few new songs including a Forrest-Gump-style "Suite." It seems to be a valiant effort to capture the emotional story of a champion, but throws off the balance created in the last few tracks of the album.
The soundtrack has the capacity for greatness with musical heavyweights like Dylan, Charles and James. But this mix of new and classic tracks tends to be more mediocre and random than immortal.
- Jen Levario