Gillespie leads No. 20 menās golf team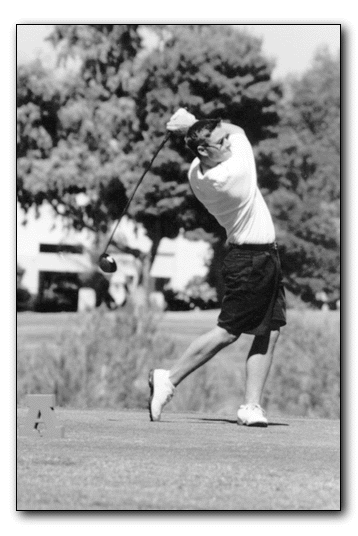 Arizona Daily Wildcat
PHOTO COURTESY OF UA MENS GOLF TEAM WILDCAT SENIOR DEREK GILLESPIE FOLLOWS THROUGH ON A ROUNTINE DRIVE FROM THE TEE. THE ALL-AMERICAN WILDCAT LEADS THE 20TH RANKED WILDCATS INTO THE PING ARIZONA INTERCOLLEGIATE.
After a two months' layoff, the No. 20 Wildcat men's golf team will return to action hosting the Ping Arizona Intercollegiate on Jan. 31.
All eyes are on returning All-American senior Derek Gillespie, who finished last season ranked No. 45 in the final Mastercard rankings and tied for sixth in the NCAA Championships.
Head coach Rick LaRose said Gillespie not only helps the team on the course, but also with the younger players. The three top freshmen this season are Ricky Barnes, Reid Hately and Patrick Norris,
"We want to gain experience for our young players," said LaRose.
Sophomore Cody Beyer should also be a key player this season. At the Jon Burns Intercollegiate Tournament last season, Beyer was the top finisher for the Wildcats.
"He's one of our top five players this season," said LaRose.
The other senior who figures to be a key player is Scott Moore, who was the other Wildcat besides Gillespie to qualify for the NCAA Championship last season.
Three of the toughest opponents this season for the Wildcats are Clemson, Georgia Tech. and Oklahoma State, who could all be ranked in the top 15 by the time they face UA.
The Pacific 10 Conference should be competitive this season, with Arizona State at the front of the pack.
Even with the difficulty of the conference, LaRose said the team is expecting to play well enough to maintain the "elite" status of the program.
"We would like to compete for the Pac-10 championship and the National Championship this season," said LaRose.