Regents approve $25M for grad student housing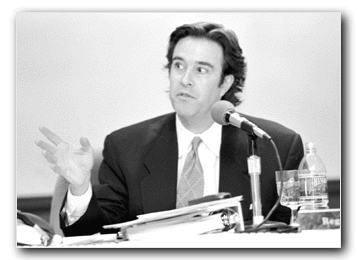 Wildcat File Photo
Arizona Daily Wildcat
Arizona Board of Regents President Hank Amos speaks at board meeting at the University of Arizona in November. Amos was the only regent to vote against the on-campus graduate student housing complex, saying the $25 million cost was too high.
PHOENIX-The Arizona Board of Regents approved project initiation on Friday for a $25 million on-campus graduate student housing complex, but some at the meeting questioned whether the money will be spent wisely.
"If we are going to build it for $25 million, let me do it and I'll give you the savings," said Hank Amos, ABOR president, who cast the only dissenting vote.
The new 325-bed complex would replace Christopher City Apartments, 3401 N. Columbus Blvd., which currently provide University of Arizona family housing.
The 150-unit graduate housing complex is to be built north of Coronado Residence Hall by 2002, and will first be used to house freshmen until another new residence hall on Highland can meet the university's demands. The complex, however, will not house families.
UA Residence Life Director Jim Van Arsdel, who attended Friday's meeting at Arizona State University West in Phoenix, said he and other officials have "no intention" of paying $25 million for the complex.
"This building should not be built for $25 million," said Van Arsdel, adding that the ABOR proposal requires an estimated cost.
He said he wants to find a developer who can build the complex cheaper.
"All of this is really tentative and is intended to be so, because the idea is to provide flexible housing," Van Arsdel said.
UA President Peter Likins said the university investigated purchasing Casa Feliz Apartments, 1201 E. Drachman St., in an attempt to provide housing at a cheaper cost to the university, but area neighbors became upset.
Van Arsdel said the on-campus complex will provide UA graduate students better access to the university's resources and allow undergraduates the opportunity to interact more with them.
"I think one of the things that lacks right now is the visibility of graduate students on campus outside of the classroom," Van Arsdel said.
Likins said the UA hasn't yet decided on what to do with Christopher City Apartments.
But he added that the university will discuss future plans of the complex with its residents.
"We have promised them we won't do anything with their housing without their consultation," Likins said.
But some consider the apartment complex to be in a state of ruin.
Amos said UA students shouldn't have to live at Christopher City.
"It's just a dump out there," Amos said. "It's just unfair for the people living out there."
Van Arsdel said Christopher City wouldn't make a viable undergraduate residence hall because UA students don't want to live that far from campus.
"Freshmen and their parents don't take kindly to living six miles from campus," Van Arsdel said.