Native American writer Silko to speak at Poetry Center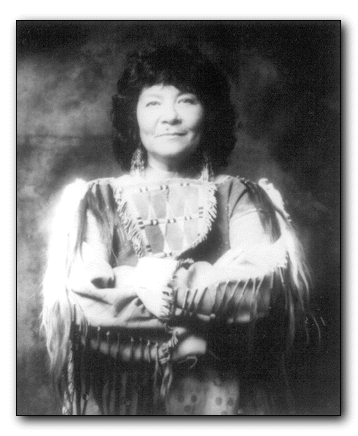 Wildcat File Photo
Arizona Daily Wildcat
Leslie Marmon Silko will be reading her poetry at the UA Poetry Center tomorrow. She is best known for her Pulitzer prize-winning novel "Almanac of the Dead."
Two Native American poets - one acclaimed, one emerging - are slated to read at tomorrow's installment of "Poetry: Now and Next Reading Series."
Leslie Marmon Silko and Daryl Ross Begay, whose works reflect their native heritage, are working together to demonstrate the influence of past generations on the present.
Raised on the Laguna Pueblo reservation in New Mexico, Silko is best known for her Pulitzer Prize-winning novel, "Almanac of the Dead," which typifies her rendering of the issues facing the Native American culture.
A Tucsonan for the past 20 years, Silko has won prizes, fellowships and grants from such sources as the National Endowment for the Arts and The Boston Globe.
"(Silko is) a witness to the suffering and glory of a native community," UA Poetry Center Director Jim Paul said.
Begay shares a similar past, having grown up on the Navajo Reservation in the Chuska Mountains. He later attended Navajo Community College, Dartmouth College and Harvard University. He currently teaches high school in New Mexico and is working on both a collection of essays and a novel.
Largely unknown to the public, Begay's poetry exhibits a direct, economical diction. His work has earned him the Alexander Laing Memorial Writing Award, given by Dartmouth to an undergraduate with the "best manuscript of original poems."
"(Begay is) very much an emerging artist," Paul said.
Paul expects the UA Poetry Center-sponsored reading to be both hypnotic and potent and that the poetry will be only enhanced by the spoken word.
"(Silko) is quite a phenomenon, and we're happy to have her," he said. "(She is) a storyteller, first and foremost."
Silko will most likely be reading some of her poetry and an excerpt from her most recent novel, "Garden in the Dunes." In its far-reaching scope, the book addresses the struggle of an orphaned Native American girl adopted by a Victorian family at the turn of the last century.
The novel centers around a theme of colliding worlds and mixed heritage, themes that Silko has woven throughout her writing.
Begay is currently living in Gallup, New Mexico and is working on a collection of essays and a novel.
The poetry series reading take place at 8 p.m. in the Modern Languages Auditorium and are free and open to the public.
An informal reception follows each reading. Books will be available for sale courtesy of the U of A Bookstore. For more information call 321-7760 or e-mail poetry@u.arizona.edu