Web site highlights movie slip-ups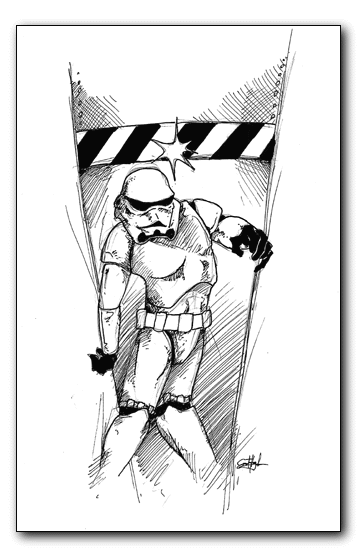 Wildcat File Photo
Arizona Daily Wildcat
As the country reveres programs like the Golden Globes and Academy Awards, it is obvious that cinematic works act as a lightning rod for attention and analysis.
However, for those more interested in cinematic bloopers, www.movie-mistakes.com spotlights the nearly 4,000 editing oversights found in more than 1,000 films.
Some listed mistakes push the envelope of filmmaker slip-ups - particularly those that shed light on chronological errors.
For example, three of the seven bloopers listed for the film "Dazed and Confused" refer to the cars featured in the film - all of which were built after the year in which the movie was set.
Popular movie bloopers are also mentioned - like the misplaced cardboard cut-out in the movie "Three Men and a Baby." Some audience members claimed the set was haunted by the ghost of a young boy after seeing the silhouette in a drapery of one scene. According to the Web site, it was actually a cardboard cut-out of star Ted Danson.
The site offers a feature called the Top 25, which lists movies according to the number of mistakes, and the range of film blunders vary dramatically.
While most of the films are listed as having one or two errors, the great "Titanic" topped all movies with 93 mistakes.
Along with "Titanic," the old classics are well represented. The "Star Wars" trilogy and "Gone with the Wind" were listed as having 11 mistakes each.
The site also highlights television oversights. However, the mistakes listed are not as extensive as the movie section - most likely because it takes an avid television watcher of specific shows to recognize those mentioned.
The Web site acts as a great equalizer. According to www.movie-mistakes.com, nearly all films house mistakes that often go unnoticed by the average viewer. This easily navigated Web site is user friendly, fun to read - and educational for the detail-oriented movie-goer.