Fan-friendly 'Incident' hits Tucson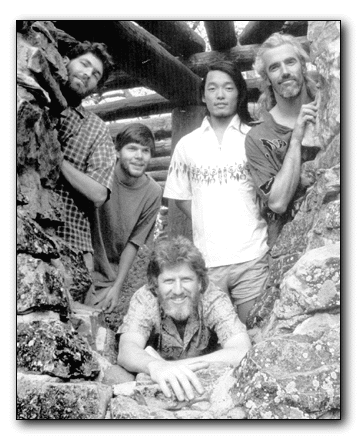 Arizona Daily Wildcat
photo courtesy of The String Cheese Incident The String Cheese Incident fresh off their three-month vacation. The band will be playing at the Rialto Theater tonight at 8.
With their huge coast-to-coast underground following, The String Cheese Incident makes a triumphant return to Tucson.
"We are really looking forward to getting back to Tucson," bass player Keith Mosely said. "It's been about a year since we played there, but we really enjoyed playing at the Rialto last time."
The String Cheese Incident, noted for its jazzy, bluegrass sound, will be playing again at the Rialto tonight.
Fresh off a relatively long vacation, Mosely said the band is ready to start playing gigs again - called "incidents" by both the band and their fans.
"We just had about three months at home," he said. "It's getting to the point where we will only play roughly 130 incidents a year. We're down quite a bit. In 1996 and 1997 we played 200 both years."
Despite the time off, Mosely said the band could not stop playing altogether.
"We played a Thanksgiving show and a New Year's show, but other than that, we've been on a long vacation," he said.
The String Cheese Incident has been touring for the better part of its career.
"The band's been together for about six years now, and we've been on tour for the past four," Mosely said. "We've played nearly 1000 shows in that time."
He also commented on the strong traveling fan base that has helped to keep the band in a state of change.
"We do have people who travel show to show," Mosely said. "There's probably 100 people who will be coming to every incident. We owe it to our fans to keep improvising and play different shows."
Much like heavy touring bands such as The Grateful Dead and Phish, Mosely said their three-hour shows change from city to city. This allows fans, who are welcomed to tape performances, to have a different experience every time.
"They keep us on our toes," he said. "We reinvest a lot into the shows. This tour we are bringing an incredible P.A. and a fantastic light show. Most dates we play have 10 to 15 tapers. People trade tapes and tell their friends."
Mosely said the audience-friendly shows offer aesthetic value as well as their unique sound.
"It is something that we are proud of - we offer one of the best sounds and light shows in the business. It's a super high-quality show," he said.
This is one way the String Cheese Incident promotes itself. SCI records, the band's personal record company, is a small label that relies more on fan interaction than expensive advertising campaigns.
"Again, it's playing a lot of gigs and the hard touring," he said. "We are not getting much radio play, so we are out of the mainstream. Mostly it is word of mouth as far as getting out there."
While Mosely said the long, hard touring makes it difficult for band members' families, it is a lifestyle they are proud of.
"It's a challenge," he said. "Two of us, Bill (guitarist Bill Nershi) and myself, are married with children. This is something that we want to do for the rest of our lives to support our families. Still it is hard sometimes."
Mosely said the bands' interest in the Colorado outdoor lifestyle has aided in the String Cheese Incident's continuity and continuing interest in other music acts.
"Four of us met while living in Crested Butte, CO," he said. "The entire band really enjoys the outdoors and the outdoor life. We just played the Telluride Bluegrass Festival, and we are very interested in the bands that play there."