Bernard Butler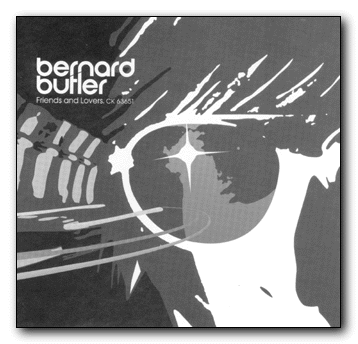 Arizona Daily Wildcat
Friends and Lovers
(Creation/Columbia)
Ex-Suede guitarist Bernard Butler's second full-length album Friends and Lovers provides a strong follow-up to his 1998 debut album People Move On.
Friends and Lovers stands out from his Brit-pop predecessors and current UK competition, moving away from the sounds of current progressive rock artists.
After a very brief stint as a guitarist for the Nike-friendly Verve, Butler decided to go solo, which proved to be an intelligent decision.
Without the constraints of fellow band mates or the job of providing guitar talent for others' compositions, Butler has provided an outlet for both his vocal and lyrical talents.
While some fellow Brit-pop composers have changed musical directions, moving toward a more "progressive rock," experimental sound (i.e. Blur), Butler maintains all that is favorable about English pop music.
Focusing on mellow, acoustic ballads revolving around relationships and soul searching, Butler captures the essence of the invasion tasted briefly in the United States a few years ago.
On the album's title track, Butler croons smoothly over a midst of strumming guitars, organs and hand claps. Extolling the joys of being in love, Butler sings "Yes, it's wonderful to be friends and lovers/Yes, it's wonderful to be your lover."
On "What Happened To Me," a beautiful ballad about the agony of having to leave a lover, Butler showcases his compositional talents, as he sings over an exceptional guitar hook. "She took me to the station where she cried/She told me that my instincts were run dry/I told her everything was gonna be alright/If she comforted me."
The success of the Brit-pop invasion, ushered in a few years ago by bands like Oasis and Blur, seems to have hit a slump.
Regardless, there are many formidable artists still recording material worth listening to, and Bernard Butler's Friends and Lovers is a prime example.
- Barry McGuire