Ghostface Killah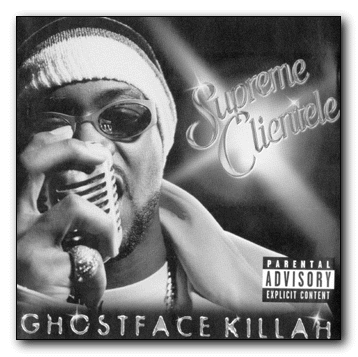 Arizona Daily Wildcat
Supreme Clientele
(Epic/Razor Sharp)
Ghostface Killah (born Tony Starks) beats the sophomore slump with his second full-length album, Supreme Clientele.
Production credits once again go to Wu-Tang pal RZA, who keeps Supreme Clientele in sync with the Staten Island sound of the group's 1993 debut Enter the Wu-Tang (36 Chambers).
The album provided the forum for Ghostface to distinguish himself from the rest of the Clan.
The East Coast sound - brought to the forefront by the Clan - reappears on Ghostface's second album, characterized by raw drum beats and exceptionally tight rapping.
Standard spoken word sound bites are strewn about throughout the album, in addition to ever-popular guest appearances.
Surprisingly, the latter adds a depth to Supreme Clientele that transcends most rap albums.
On "Buck 50," a track that pays homage to the Wu-Tang's beginnings, Cappadonna, Method Man, Masta Killah and Redman all return to provide enough vocal force, making the song worthy of an appearance on any prior Wu-Tang album. Raekwon, GZA, RZA and Inspectah Deck (among others) also make contributions to Clientele.
While Supreme Clientele transcends Ghostface's first attempt at a solo career, it falls short of other more formidable Wu efforts.
-Barry McGuire