Where was this $3 million last season?
By Connor Doyle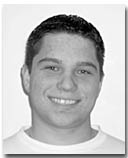 There was once a time when coaches were judged by the quality of their character. There was once a time when it was important for coaches to hold fast to the values of an academic institution, teach their kids to play the game fair, and make every fan they came into contact with feel like he or she was a part of something. It was in these times that coaches like Dick Tomey thrived.
Three years removed from a 12-1 season and $3 million later, Tomey is gone. We now have a new coach in John Mackovic who admits that he looks at football in a corporate way. We have new gimmicks to "attract" fans, we have a new slogan ("Gameday -The Best Part is Being There." What geniuses come up with this unimaginative crap?) and apparently it's a better program for all of it. Yet no one has explained exactly what was wrong in the first place.
I feel sorry for Tomey. All he did was be the most underpaid coach in the Pacific 10 Conference. All he did was win more games than any other coach in UA history. All he did was be the most courteous, affable man in Wildcat athletics. And in the end, he was rewarded by being forced into retirement.
This isn't to say that there's anything wrong with John Mackovic. It's just to say that Tomey got a raw deal. Mackovic should never have been considered for the job, because there shouldn't have been an opening.
Were Wildcat fans so shortsighted to forget that the team that went 5-6 last season was two seasons removed from going 12-1, barely missing its first Rose Bowl appearance, and then beating the living hell out of one of the top college teams in recent history, Nebraska?
It didn't appear so. There was never really a problem with attendance at Wildcat games. It was considered disappointing if attendance was in the 40,000-person range. Most college programs would kill to have that kind of following.
Apparently, that wasn't enough for the powers that be. So an athletic department that cried poverty at the mere mention of spending more money on any of their sports paid Mackovic twice as much as Tomey made and then sunk $3 million into ensuring the coach was comfortable with his new surroundings.
Imagine what the school could have done with that $3 million. A few more sports could have been supported, and the recruiting budgets of the existing teams could have been increased. Perhaps they could have decided to give Tomey a raise.
Why did it require a new coach for the athletic department to suddenly take interest in this program? Why is the "Red Zone" a more viable idea now that Tomey's gone? Why has the school made tailgating easier only now that the coach who probably would have hung out with some of those fans is gone?
In Tomey, UA had one of the true gentlemen of college football. Under his charge, the "Desert Swarm" came about and mercifully gave Arizona some type of sports tradition. People on the East Coast may not have been able to name a single starter on our defenses throughout the year, but they damn sure knew the name of the unit.
Tomey realized that for a school like Arizona - which competes for the same recruits that USC, UCLA, Washington and Stanford do - it would take more than pure talent to win. So Tomey and his staff came up with a plan - a defense that used speed over size - that would allow UA to compete. And it did.
But when the end of the season came last year, Tomey knew that his days at Arizona were over. His brand of football apparently wasn't exciting enough. And in this day and age, style appears to be more important than substance, whether it be the substance of a man or the substance of his team.
There's nothing inherently wrong with the efforts that are being made to jazz up Arizona football. I think it's nice that the athletic department is finally accommodating those non-student fans who want to get a little wild during a game without blocking the view of some bitter alum who wants to "cheer quietly." It's nice that they've opened up a huge field for people to drink some beer, toss around a ball, incinerate some hamburgers and generally have a good time before a home game.
I just wish that the athletic department had given it a shot while Tomey was still here.

Finally, a coach that does it his way
By Ryan Finley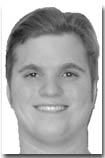 I'll admit it - the hype surrounding this year's Arizona football team is a little much. The television commercials starring, among others, the guys with watermelons on their heads and the kid with red and blue face paint is cute, but a little too tart for my taste.
And that phrase "Gameday - the Best Part is Being There" is a strange ad campaign considering the Wildcats finally have a new head coach and some promising talent. It's all a little overdone for a team that's been predicted to finish last in the Pacific 10 Conference.
But, you know what? It's light years better than it used to be.
Remember how excited everyone was last year? Of course you don't.
That's because the UA football program has been playing second fiddle to the men's basketball team for as long as most UA fans can remember.
Former UA head coach Dick Tomey was usually all too willing to let Lute Olson be Tucson's darling, leaving the Wildcats content to be the second-best game in town. Tomey was too nice - God love him - and let the athletic department and fans walk all over him.
New UA head coach John Mackovic, on the other hand, has never played second fiddle to anyone. Don't expect him to start now. In this case, it's a good thing for UA football that its most visible personality carries himself with a little swagger.
Mackovic has come into Lute Olson country and turned himself into a younger, more visible, and more dynamic version of Arizona's favorite son.
Tomey was a good coach, someone who most people would want their kids to play for. He was the embodiment of an "old school" football mind - he, in fact, considered Dick Vermeil, Terry Donahue, Pepper Rodgers, Homer Smith and Ron McBride as his good friends.
He knew UA was a defensive school and called his plays accordingly.
When your defense leads the conference in takeaways, why not run a quarterback draw on third-and-long?
Tomey was a good football man, but good football men don't put butts in the seats anymore. It's unfortunate, but it's the way the pseudo-professional world of college football works.
Mackovic knows how to win in the 21st century - he knows that he must not only win the games but also win over the hearts of fans, the desire of recruits and the battles with adversaries. He's proven it at schools like Illinois and Texas, places with (sorry, Wildcat alumni) more tradition, better fans and better teams than Arizona has ever had. As UA fans, we are all lucky to have him.
Maybe winning means putting in giant cactuses in front of the football offices. Maybe it means remodeling Tomey's old offices. Maybe it means installing the "Red Zone" for some of UA's die-hard fans and the "Fan Fiesta" for fans who might (sorry again, alumni!) actually want to get excited over a football game. Maybe it means closing practices to fans. Maybe it means wearing a suit on the sidelines. Maybe it means giving away sound bytes like candy corn on Halloween.
And maybe, just maybe, it means raising the standard of an entire university to the point where the Wildcats might one day not be 20-point underdogs all the time.
Hiring John Mackovic meant hiring his assistants, adopting his policies, refurnishing his offices and - ultimately - playing by his rules.
UA fans might not love the man just yet. After all, he's not Lute Olson. But they'll come around and eventually get to know what his players have been saying since the day he was hired - the man's a winner.
Would tomorrow night's game against Idaho be anywhere close to a sell-out with Dick Tomey's old teams? I don't think so. It had gotten to the point where athletic department officials wondered if anyone would show up to see USC or UCLA anymore.
A win tomorrow night in front of a packed crowd - a group of fans that might care more about UA football now than they ever did before - would be worth every dime, even with the cheesy posters and ad campaigns.