By Wildcat Writers
---
ARIZONA DAILY WILDCAT
Thursday October 4, 2001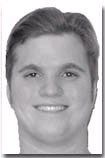 Ryan Finley, editor in chief
Oregon at Arizona
I made the call in my column Monday, and I'm going to stick by it. Not necessarily because I think Arizona is any better than how it played last week, but because I think Washington State is for real and Oregon, well, struggled to beat Utah State last week.
If Jason Johnson can avoid throwing picks to Wesly (great name!) Mallard and Rashad Bauman, the Cats'll cruise and I'll be tearing down the goal posts.
UA 31, Oregon 28
Oklahoma at Texas
It's funny to me how the so-called experts keep saying Texas is going to fall and how the Horns, almost out of spite, keep rolling. Oklahoma's next up for UT, a team that should barbecue OU quarterback Nate Hybl like he's a big-ol' brisket and serve him with some tangy sauce. Chow down, boys, because you're winning the national title! Even backup QB Major Applewhite will score in this one.
Texas 24, Oklahoma 10
Florida at LSU
Talk about the Big Easy! Florida should be glad there aren't war crimes for kicking the hell out of teams, especially LSU, which they'll demolish Saturday. The Gators put up 52 points on No. 20 Mississippi State last week and should have even less of a problem with the Tigers. If UF QB Rex Grossman - who threw for 393 yards and five touchdowns against the Bulldogs - can at least show up, the Gators will roll.
UF 49, LSU 17
USC at Washington
Washington briefly lost my support last week when it almost lost to Cal, but I think it'll regroup for long enough to take out Southern Cal in Seattle on Saturday. Tailback Willie Hurst is back after missing the Cal game, and the Huskies' potent running attack - led by left tackle Larry Triplett - should grind the Trojans into the ground.
Oregon State at Washington State
Like I said earlier, WSU is for real. We're talking conference title hopes here. This week, the Cougs will take on a struggling Oregon State team, one that got absolutely destroyed by UCLA last weekend. With Justin Gesser throwing jump balls to his super-tall receivers, WSU should shock the world.
WSU 35, OSU 24
---
Dan Komyati, staff writer
Oregon at Arizona
Just when things look like they cannot get any worse, I like the Wildcats against Oregon. The Ducks have been poised for an upset since week their week-one Houdini act against Wisconsin. Joey Harrington will not win the Heisman, and his Ducks will not win the Pac-10.
Arizona 28, Oregon 24
Oklahoma at Texas
The pride of Ramapo High in Northern Jersey will shine brighter than ever before. With proud papa Phil in the crowd, Chris Simms will elevate his game to the status of the guy backing him up, Major Applewhite, in this preview of the Big 12 championship game. Last week's thriller against Kansas State took too much out of the Sooners. That 17-game winning streak finally comes to an end.
Texas 38, Oklahoma 31
Florida at LSU
Why are we even picking this game? ASU versus Louisiana-Lafayette is more intriguing to me. Having the best scoring offense and scoring defense in the nation is a pretty good combination, last time I checked. Grossman, Gaffney and Co. are unstoppable in the SEC this year. The only question Saturday is at what point will Spurrier show mercy. Oh wait, he never does.
Florida 52, LSU 20
USC at Washington
This should shape up to be the best game in the Pac-10 this week. USC has impressed in losing to two top-10 teams by a combined six points, while Washington struggled mightily with resident Pac-10 doormat Cal last week. Still, unlike the Seahawks, Washington rarely disappoints the Husky Stadium faithful. The Huskies will keep pace with UCLA.
Washington 30, USC 24
Oregon State at Washington State
Man, what could possibly be worse for the most overrated team in Pac-10 history since, well, us in 1999. The Beavers have to travel to Pullman to face my favorite quarterback this side of Ken Dorsey, in Jason Gesser. This one could get ugly quick. The Beavers threw in the towel getting whooped by Fresno State. Is Ken Simonton still campaigning for the Heisman?
WSU 55, OSU 14
---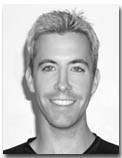 Graig Uhlin, arts reporter
Oregon at Arizona
I did staff picks about a year ago. It was a cute joke - let the gay arts editor pick winners based upon football knowledge gleaned from "Rudy." So despite the fact I still don't know what a "gipper" is, or why it's worth winning for, I'm back. My mother would be so proud - I was named after a Yankees third-baseman. Not too proud, though, because I'm going with Oregon.
Oregon 27, Arizona 14
Oklahoma at Texas
Football needs a recasting. Replace the quarterback of the Longhorns (what a name!) with Freddie Prinze Jr. Think Keanu in "The Replacements" - "Woah, a football!" Think Jamie Foxx in "Any Given Sunday." I think Philip Seymour Hoffman could really delve into cornerback angst. Emote, players, emote! Anyway, props to Texas for the name.
Texas 31, Oklahoma 14
Florida at LSU
There's a fabulous documentary out right now called "Go Tigers!" It tells the story of a rustbelt town whose future is suddenly dependent on the success of its beloved high school football team. It's one of those films that reminds you just how desperately and pathetically attached people can become to football. Don't be like that. Ditch the game; go see the movie.
LSU 56, Florida 3
USC at Washington
Always go with the team with the hotter quarterback. Well hello there, Carson Palmer. Anyway, picking USC has nothing to do with the fact that I'm applying to its film school. Nothing. Although if they are looking to accept any gay arts reporters with a strong background in film theory, tell them I might know someone. (Wink, wink)
USC 35, Washington 17
Oregon State at Washington State
This may not have anything to do with either team, but next week is Coming Out Week. This is hereby a call for college players to follow the lead of Dave Kopay - a gay ex-NFL-er - and come out. Show the world you know where your end zone is! Show them you would accessorize your uniform if only you could! Show them how super the Super Bowl can be!
Oregon State 21, Washington State 17
---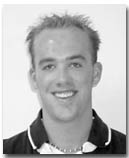 David Stevenson, staff writer
Oregon at Arizona
Think these two teams don't match up well? Each school has averaged 29 points per game this year. Joey Harrington has 947 passing yards while Jason Johnson has 911 yards. UO tailback Maurice Morris has 337 rushing yards and UA running back Clarence Farmer has 327. The only difference? The Ducks have won two games decided by three points or less, and UA is still stunned from the loss to WSU.
UO 37 UA 20
Oklahoma at Texas
I'm homesick this weekend. Every year I would drive 30 minutes south on Interstate 30 to the Cotton Bowl. Last year OU mauled the Horns and then took a team picture on the field, all with upside-down "Hook 'em Horns" signs. OU barely escaped Kansas State last weekend, but won't escape God and Texas Pride this week.
UT 30 OU 20
Florida at LSU
It has the looks of a close game, but the Gators have scored 200 points in four contests. Gator QB Rex Grossman has 1,401 passing yards with 15 touchdowns. Those two warm-up games against Marshall and Louisiana-Monroe has prepared UF - who won last years meeting versus LSU 41-9 - to once again drub the Tigers.
UF 48 LSU 18
USC at Washington
The Trojans 1-3 start is their worst since 1961. USC is still recovering from an emotional two-point loss to Oregon on Sept. 22. The Huskies just got over a scare from California last week and are ready to impress their faithful in the slickest uniforms west of the Mississippi.
UW 41 USC 16
Oregon State at Washington State
The Beavers bandwagon has made a U-turn. On course for a national championship, it was quickly changed directions straight towards hell. Overblown and overhyped, OSU has no confidence after a 38-7 thrashing by UCLA. WSU has a high morale after last week's pounding of UA. Its offense is averaging 515 yards, with 370 in passing. Gentlemen, meet the Cougars, the sleeper in the Pac-10 this year.
WSU 34 OSU 21