Thursday October 11, 2001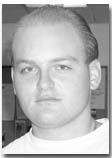 Brian Penso
UA @ OSU
Who would have thought at the beginning of the year that this game would feature the two worst teams in the Pac-10? Arizona and OSU are both embarrassments to the conference. Each team comes off blowout losses, and this game might be one of the worst-played games of the season. I would rather watch Monday's Redskins-Cowboys NFL game.
Oregon State 28, Arizona 20
Miami (1) @ Florida St. (13)
Miami looks to quiet media critics who say their schedule is too weak, and Florida State needs a win just to stay in the BCS picture. Bobby Bowden better start packing his bags for a smaller bowl game this season as Miami, led by Heisman candidate Ken Dorsey, will be too much for the Seminoles to handle.
Miami 42, Florida State 10
Purdue @ Michigan
Going into the Big House is always a challenge, especially for Big 10 teams. Purdue will realize how much they miss Drew Brees, and Michigan quarterback John Navarre should be able to pick apart the Purdue defense. Ann Arbor will be rocking, and Michigan should pull off a two-touchdown victory.
Michigan 28, Purdue 14
Washington @ UCLA
Both teams have a chance to make a run at the Rose Bowl and a national championship, but the team that loses this game likely misses out. UCLA sophomore tight end Blane Kezirian has come on strong, which will be a problem for the Huskies. With Kezirian taking out at least two players each play, RB DeShaun Foster will have a field day.
UCLA 28, Washington 21
WSU @ Stanford
I never really gave the Cougars any credit, but their offense is incredible. Washington State QB Jason Gesser should be able to pick apart the Cardinal defense. Stanford is No. 22 in the nation, and this finally gives the Cougars a chance to beat a ranked team. That alone is enough motivation for WSU to pull out the victory.
WSU 42, Stanford 28
---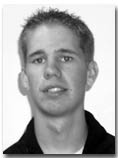 Jeff Lund
UA @ OSU
The Beavers left all of their game on the field last year when they chewed up Notre Dame. OSU's defense backs are struggling, but Oregon's were supposed to be bad, too. If UA quarterback Jason Johnson can put together a solid drive and give Arizona the early lead, there might be a mark in the Pac-10 win column for the Cats.
Arizona 35, Oregon State 32
Miami (1) @ Florida St (13)
Finally - a test for the Canes. But it's also a redemption game for FSU as it tries to prove that it still belongs among the top teams in the country. Both teams have something to prove. Expect this one to go down to the wire. Miami quarterback Ken Dorsey will put up Joey Harrington-type numbers and keep the Seminoles out of the top 10.
Miami 42, Florida State 28
Purdue @ Michigan
Who needs Drew Brees? Purdue sure doesn't seem to, but in the Big 10, the only automatic win seems to be Penn State. The Boilermakers will be wishing they had Brees back, as Michigan will run away with this one and get a little bit of revenge against Purdue, who kept it out of the Rose Bowl last year.
Michigan 38, Purdue 14
Washington @ UCLA
Forget Miami and Florida State. This is the game you should watch. Winner stays in the hunt for the Rose Bowl. Loser has to hope for a slip-up or two. The game is in Los Angeles, giving the Bruins an obvious edge. There will be no late game heroics for Washington, and a lack of experience will start to catch up with these Huskies.
UCLA 21, Washington 20
WSU @ Stanford
Are both of these teams really undefeated? I think both should lose this game so we can get past the nonsense. Maybe I'm just bitter because my school has yet to win a conference game. Washington State recovers six onside kicks en route to a convincing victory and a spot in the top 25.
Washington State 63, Stanford 28
---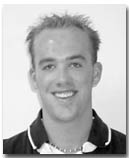 David Stevenson
UA @ OSU
I'd like to take the time to remind everyone my editor picked the Beavers to win the National Championship and RB Ken Simonton to win the Heisman Trophy. Wow. UA's pass defense gave up a combined 608 passing yards in the last two games. OSU averages 221 passing yards per game and will pound out a win and end its season-long frustration.
Oregon State 44, Arizona 27
Miami (1) @ Florida St (13)
The Hurricanes are still furious FSU got to play Oklahoma last year for the National Championship. Junior running back Clinton Portis averages 5.9 yards per carry. The Canes have won all four games this season by a combined score of 175-35. FSU is throbbing from the 44-9 beating administered by North Carolina.
Miami 24, Florida State 17
Purdue @ Michigan
Michigan had a solid 20-0 win against Penn State last week. The Wolverines' have senior WR Marquis Walker and junior RB BJ Askew (whoa, great names) averaging 13 yards per catch. Walker has five touchdowns. Purdue escaped Minnesota in overtime two weeks ago and didn't have sound wins against powerhouses Cincinnati and Akron earlier this year.
Michigan 34, Purdue 21
Washington @ UCLA
Man I love UW and those jerseys. Quarterback Taylor Barton will most likely get the first start of his UW career in place of the injured Cody Pickett. Barton replaced Pickett in the second half and led the offense to 21 points in the second half to eek out a 31-28 victory against Cal. UCLA's defense won't allow the second half charge.
UCLA 37, Washington 27
WSU @ Stanford
The Cougars are smokin'. Senior wide out Nakoa McElrath has eight touchdowns, 34 receptions for 598 yards and averages 17.6 yards per catch. The Cardinal's next three opponents are Oregon, UCLA and Washington, meaning they'll overlook this game and enjoy their national ranking. WSU is for real this year.
Washington State 31, Stanford 28
---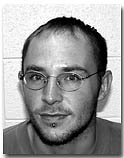 Dylan McKinley
managing editor
Arizona at Oregon State
Unfortunately, Arizona must field my 14-year-old sister, the band and Wilma Wildcat this weekend because of injuries on defense. Look for Beaver RB Ken Simonton to turn this one into a track meet. But also look for Jason Johnson and company to keep up with Oregon State (a team curiously similar to the '99 Wildcats), at least for a couple of quarters.
Oregon State 42, Arizona 28
Miami at Florida State
This game usually calls for a 12-pack of good beer and a barbecue. Not this year. Get a 30-pack of Milwaukee's Beast - or sleep off the stash you drank Friday night - because Miami will have its way with the Seminoles. And the silent heroes are the Canes O-linemen - all of them. Those guys have been so dominant that QB Ken Dorsey hasn't had to wash his pants so far this year - zero knockdowns in 115 pass attempts.
Miami 42, Florida State 14
Michigan at Purdue
The Maize and Blue will do what they do best - pound the ball between the tackles, down Purdue's collective, defensive throat and straight into the endzone for a win. Michigan no longer has David Terrell/Anthony Carter/Derrick Alexander. Nor do they have Brian Griese/Elvis Grbac/Tom Brady/Todd Collins. They do have an offensive line, though, and it will be the difference.
Michigan 28, Purdue 10
Washington at UCLA
If you like defense, check out the game of the week in all of college football. Can Huskies backup QB Taylor Barton move the rock against a UCLA defense allowing just 11 points a game? Can Bruin RB DeShaun Foster continue his success against the stingy Washington D? I've got a 12-pack of George Killian's Irish Red and some Jimmy Dean brats ready to sizzle for this hard-fought UCLA victory.
UCLA 17, Washington 14
Washington State at Stanford
Stanford may be 3-0. QB Randy Fasani may have 10 touchdown passes. But Washington State QB Jason Gesser is the best the Pac-10 has to offer - that's right, the best. He and WR Nakoa McElrath will hook up and score often. Look for the Cougars to continue sprinting up and down the field and mercilessly hammer Stanford.
Washington State 51, Stanford 31