Thursday August 23, 2001 |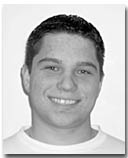 Connor Doyle, sports editor
Pac-10 champion
Oregon State. There's something about a team named the Beavers that makes this an irresistible pick. In addition to having the Heisman winner in Ken Simonton, they have a great quarterback in Jonathan Smith and a great homefield advantage.
National Champion
Oregon State. As much as I hate to be a Pac-10 homer, I'm going to give the Beavs a nod here as well. C'mon, can you imagine a Rose Bowl without the Pac-10. I know the Bowl Championship Satanists can, but I have faith in West Coast ball.
Heisman
Ken Simonton. I know, I know, this is all Oregon State. Have no fear, because I can't possibly pick them for the next two categories. Simonton is Barry Sanders all over again and the spread offense is quite possibly the best offense for a great running back ever made.
Surprise team of the year
Air Force. Anyone who knows me can attest to my love of the option, and outside of Nebraska, it doesn't get any purer than the wishbone attack coming out of Colorado Springs. These guys usually contend for the top spot in the Mountain West, but I think they could propel themselves to top-20 status this season.
Most overrated team
Texas. As far as I can remember, you don't pull the most prolific quarterback in the history of your program for a sophomore. But Mack Brown seems to think he knows something the rest of us don't. Major Applewhite got the shaft, and the Longhorns will pay for it dearly this season as internal strife and an inconsistent offense will do them in.
---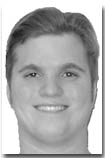 Ryan Finley, editor in chief
Pac-10 champion.
UCLA. With Cory Paus under center and DeShawn Foster running the ball, the Bruins should have a great chance - as they usually do - of winning the Pac-10. Tucsonan and UCLA wide receiver Brian Poli-Dixon will finally emerge from Freddie Mitchell's shadow and prove he can catch more than Freddie's slop. In the irony of ironies, the Bruins will win the Pac-10 but play their bowl in Tempe - not in the Rose Bowl, their home stadium - because of the BCS.
National Champion
Texas. Maybe I've bought into the hype, but I like Texas to win the title. They play in a good football conference, but the Big XII has absolutely no parity. If they can outlast Nebraska, they'll be fine. Chris Simms and senior QB Major Applewhite (the best backup in the history of college football) should roll past Kansas, Missouri, Baylor, New Mexico State and the rest of their anemic conference. Hook 'em horns!
Heisman
Ken Simonton. Maybe it's wishful thinking, but I think that the Beavers running back has a chance to become one of the most prolific runners in NCAA history. He's quick, durable and one half of the nation's best 1-2 running back combo. With Patrick McCall helping keep defenses on their toes, there's nothing this guy can't do.
Surprise team of the year
Arizona. The Wildcats - if they can grasp the new offense and that's a BIG if - should go 8-3. They play absolutely nobody out of conference, and with all the parity in the Pac-10, they should benefit as the so-called powerhouses - Oregon and Oregon State - beat up on each other. Not to mention the fact that UA doesn't play UCLA (my Pac-10 champ) for the first time in nearly a decade.
Most overrated team
Notre Dame. Why? Because they're the Irish, of course. No ND team will ever be as good as the team's die-hard, rosary-carrying fans think they'll be. Their best quarterback - Arnaz Battle - will be playing tailback. Another poor season peppered with losses to service academies (do they play the Coast Guard this year?) will cost Bob Davie his job. Alleluia!
---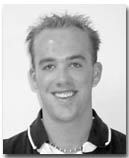 David Stevenson, Staff writer
Pac-10 champion
Oregon. The Ducks return senior Joey Harrington to lead the offense, and senior CB Rashad Bauman anchors the defense to make this the team to beat. But all-green uniforms when they play at home? Now that's ugly.
National Champion
Florida. It's time for the Gators to live up to the hype this year. Steve Spurrier's passing attack is too strong and they have great young receivers in sophomore Jabar Gaffney and junior Reche Caldwell. But there's uncertainty at the quarterback position, where a starter has yet to be named. Not that it's anything new for Spurrier.
Heisman
DeShawn Foster. The UCLA senior running back will help the Bruins challenge Oregon for the Pac-10 title. With junior QB Cory Paus and senior receiver Brian Poli-Dixon opening the field with the passing game, Foster will be able to tear apart any defense on the ground.
Surprise team of the year
Texas. Okay, not that they're underrated or anything, but I don't think these guys get enough respect for what they can do. The Applewhite vs. Simms debate was the hottest in the state in of Texas last year, but now Simms can relax knowing he's the man. Anything less than a BCS bowl will result in President Bush declaring a national disaster in the Lone Star State.
Most overrated team
Miami. The 'Canes had an exceptional run last season, but it's over now. It lost head coach Butch Davis and its entire receiving core. There's no Luther Campbell. I guess the students of Miami will have to be content with their perfect weather and beaches· my heart bleeds for them.
---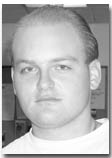 Brian Penso, staff writer
Pac-10
Oregon State. With the return of senior running back Ken Simonton, one of the most talented players in the nation, the Beavers have to be the clear favorite to win the Pac-10. Jonathan Smith also adds leadership at QB, rounding out a formidable one-two punch on the offense.
National
Miami. After being robbed of a shot at the Sooners in the final game last season, the Hurricanes are definitely the team to beat this season. They return a potential All-American backfield, and Ken Dorsey is one of the most steady quarterbacks in the nation. Look for Miami's speed and overall talent to lead them to Pasadena and a National Championship.
Heisman
Last year OSU put itself on the map with the stellar play of running back Ken Simonton. Coming off three-straight 1000+ yard seasons, look for Simonton to be even more effective in his final season at OSU. OSU has a tough schedule, which should give him a ton national exposure, something that the Pac-10 doesn't always receive.
Surprise
UCLA has a chance to move up in the rankings with two of its first three games against Ohio State and Alabama. Senior running back DeShawn Foster will look to have a breakout season, and if UCLA can survive its first three games, it can make some noise this season.
Overrated
Texas. Chris Simms is a great talent, but everyone is jumping on the Longhorn bandwagon. They may not even be the best team in their conference - they have to deal with Nebraska and their overpowering offensive line. I predict Texas will be just like USC, starting off strong and fading as the season progresses.