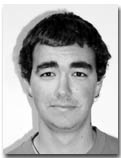 Cory Spiller
By Cory Spiller
Pima County should be proud of the majority of the County Board of Supervisors for voting on Tuesday to institute a holiday in honor of Cesar Chavez, a man whose legacy represents the very finest example of public service in this country. However, the citizens of Pima County must also take issue with the two county supervisors who opposed the holiday
Often it is understandable when politicians vote along party lines; they have ideals and they stick to them. But there is no reason that our county supervisors could not show bi-partisan support for a holiday in remembrance of a regional and national hero.
Pima County Supervisor Raul Grijalva believes the passionate and powerful union leader helped "move the nation forward." Grijalva voted "yes" along with the two other Democrats on the board, Dan Eckstrom and Sharon Bronson. In doing so, the Board of Supervisors created a "day of remembrance" for Cesar Chavez that will allow its 7,500 employees to take eight hours of paid leave.
The holiday's approval was greeted with loud cheers from supporters - as it should have been. Cesar Chavez is more to Arizona than simply a national hero; he is a native son. He was born on a small farm near Yuma that his father homesteaded. He worked tirelessly, fasted and sacrificed for farm worker and Chicano rights.
Cesar Chavez deserves a holiday in every county of this country, especially those like Pima county that have a large Chicano population that still struggles to have its voice heard. Cesar Chavez and his struggle must be remembered, and giving workers one day off gives them the time to remember him properly.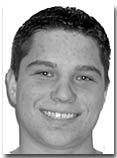 Connor Doyle
By Connor Doyle
There's nothing wrong with honoring a hero, especially one who hits so close to home for so many Southern Arizona residents. The fact that Cesar Chavez is going to have a day honoring his life is fine. The fact that this day is going to be a paid holiday for government employees is the problem.
To simply add another paid holiday is nothing more than a waste of taxpayer money. Taking into account the state's current budget crisis, it seems ridiculous that the government would pay thousands of civil servants for not working while UA is being forced to cut teachers and faculty.
Furthermore, it's clear from the timing of the move - and the comments of some of the county supervisors - that the holiday is being implemented for political reasons.
Sharon Bronson, who represented the tie-breaking vote, said, "I think it is important to honor someone who can achieve change in a non-violent way."
Clearly, Bronson and the other country supervisors who voted for this measure are attempting to make a political statement through their offices - only this time, it's going to charge people who may not agree with the supervisors' position.
The idea that the only way to honor Chavez, or any other important public figure, is with a paid holiday is absurd. As one of the dissenting council members, Ann Day, said, "There are a lot of heroes in this country, and we can't have an administrative leave day for each one."
She's right; we have so many heroes in this country, and they should all be celebrated - not on one specific day but every day.