Wildcat Staff Picks

Arizona Daily Wildcat
Thursday August 29, 2002


NAU at Arizona

I know it is selfish, but dammit it's my last year here, and I have yet to see the football team go to a bowl game öö I want results. This could be the team that gives it to all of us. Flying in below the radar Arizona will not surprisingly win this game, but will turn a few heads starting this Saturday.

Arizona 35, NAU 10

Washington at Michigan

This could end up being the game that makes or breaks each team's shots at a BCS bowl. That in mind, the game should turn out to be all that it has been billed to be, with Washington pulling out a heart-stopping last second victory a la Colorado at Michigan 1995.

Washington 33 Michigan 27

Mississippi at Oregon

Joey Heisman will present a bit of a problem for Oregon this season, but Mississippi won't. Hey, I wonder when the King Kong sized painting of Luke Ridnour will appear on a building in New York. I guess we will see if the Duck boosters will boast the mop-topped as one of the nation's best.

Oregon 42, Mississippi 14
---
NAU at Arizona
The obnoxiously tranquil sound of 50,000 sets of keys rattling in unison, hoards of drunken frat boys trying their damnedest to spell ÎU-of-A' correctly on their chests · Yes, it's football season, and kudos to Mackovic and company for one dynamo match-up. Dominating the opener is always positive, especially when C-FARM runs for a buck-fifty and still sits the entire second half.
Arizona 48, NAU 3
Washington at Michigan
The game of the week! This is what college football is all about! Workhorse Rich Alexis pounds the turf for 100, and gunslinger Cody Pickett airs it out. But at 6 foot 4, the Huskies' top-dawg is super-soph Reggie Williams. Pickett to Williams torches the Maize and Blue secondary all day. (Somebody shoot me if I ever use that many clichŽs again).
Washington, 31 Michigan 20
Mississippi at Oregon
JOEY! JOEY! JOEY! Junior Jason Fife will be hearing that in his sleep. Joey Harrington went 27-3 in Eugene, and Fife would be lucky not to lose three this season. He'll be relieved to know that he isn't alone out there. He'll have help from standout RB Onterrio Smith, who runs over the Bulldogs for 200 yards and four scores.
Oregon 38, Mississippi 17
---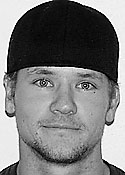 Charles Renning
staff writer
NAU at Arizona
These two schools need to play each other more often. That way the Lumberjacks can get their money game taken care of in-state and the Wildcats can beat up on an in-state rival other than ASU. NAU hasn't been down to Tucson since 1945 and after this one they won't want to come back.
Arizona 45, NAU 10
Washington at Michigan
Michigan isn't as good as their pre-season ranking, in fact, they aren't even the best team in the state (after MSU). It will be tough for UW to go into Ann Arbor and get a win, but the Huskies should pull it out. Look for QB Cody Pickett and WR Reggie Williams to hook up for a couple UW scores.
Washington, 34 Michigan 28
Mississippi at Oregon
The Ducks lost the best quarterback in the nation last year in Joey Harrington, but Keenan Howry took his place on a billboard in NYC and he's going to take his place putting up big numbers. Howry and Onterrio Smith will lead OU to another fine season.
Oregon 38, Mississippi 13
---

Ross Hammonds
staff writer
NAU at Arizona
There's a reason these two schools don't play, Arizona's Division I and NAU's Division I-AA. This is a great way for Arizona to open a bowl-promising season and it's NAU's chance to be in the limelight. Too bad NAU isn't ready for what Tucson has in store for it.
Arizona 42, NAU 12
Washington at Michigan
Ninth ranked Washington is the best the Pac-10 has to offer right now, but Ann Arbor is one of the toughest places to play in football. Reggie Williams and the Huskies have their work cut out for them against eight returning starters for the nations 12th ranked defense. John Navarre will have an easier day against the UW defense.
Washington 24 Michigan 31
Mississippi at Oregon
Gone is Joey Harrington, but the Ducks don't seem too worried about it. They have Onterrio Smith back at tailback and three returning starters on the line. Keenan Howry has depth behind him and if Jason Fife can throw the ball in their general direction the Ducks should be just fine. Mississippi State is in a shambles, coaching-wise anyway.
Oregon 31, Mississippi 10