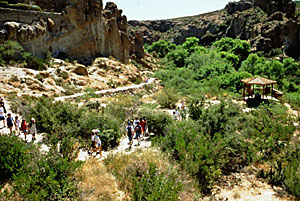 Photo Courtesy of PAUL WOLTERBEEK

Visitors walk the scenic "switchback" portion of the 1 1/5-mile main loop walking trail through the 320-acre Boyce Thompson Arboretum botanical park. The arboretum is part of the UA College of Agriculture. While the annual plant sale continues through March 27, admission is free to UA students and faculty.

By Danielle Rideau
Arizona Daily Wildcat
Tuesday, March 22, 2005
Print this


UA students and faculty get an exclusive opportunity to attend a plant sale free of charge, hosted by the Boyce Thompson Arboretum, for the final week of the of the annual Spring Plant Sale.

The Boyce Thompson Arboretum, 37615 U.S. Highway 60 in Superior, is a research extension of the College of Agriculture and Life Science and is home to the oldest and largest Arizona state park, said Paul Wolterbeek, BTA volunteer program coordinator.

Anyone with a CatCard can get themselves and their guests free admission to the remainder of the plant sale from 8 a.m. to 5 p.m., a press release stated.

Persons who do not have UA identification or are not attending with a UA student must pay $7.50 per adult and $3.50 per child under 12 years old.

At the sale, the arboretum features hundreds of different varieties of plants including herbs, succulents, legumes and cacti, Wolterbeek said.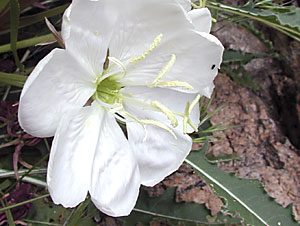 Photo Courtesy of PAUL WOLTERBEEK
The arboretum also offers more than two miles of walking paths, which includes sights of volcanic rock formations, beautiful gardens, and desert plants and animals, the release stated.
As well as offering a beautiful setting and ideal summer plants, Wolterbeek said BTA is hosting lectures and tours on subjects like wildflowers, butterflies, bird walks and edible and medicinal plants.
Matt Johnson, a research specialist for the arboretum, will lead a "Cacti and Agaves" tour Saturday from 1 p.m. to 3 p.m. and will sign books and answer questions, the release stated.


Write a Letter to the Editor