Volleyball finally at home for 'Classic'
If you're hoping to get some use out of your Zona Zoo pass prior to basketball season, look no further. With three volleyball matches in two days, Arizona's home slate jumps into full swing in a hurry, leaving fans just enough time to catch the Wildcat football team take on Utah tomorrow night.
Play began yesterday in the Four Points University Plaza Wildcat Classic. The Wildcats will hit the court for the first time this morning at 10 against Nicholls State. Arizona then faces off against No. 9 Pepperdine at 7 p.m., before wrapping up the tournament with a match against No. 18 Louisville at noon tomorrow. [Read article]



UA cross country's lone home meet today
The UA men's and women's cross country teams tune-up for the 2004 season and get their first look at a Pacific 10 Conference competitor tomorrow at Randolph Park, in their lone home meet of the season.
The Dave Murray Invitational pits UA against in-state rival Arizona State, and begins at 5:30 p.m.
Though team scores will not be kept, the race will give both Wildcat teams a barometer for where they stand in the upcoming campaign. [Read article]



Soccer's perfect start in jeopardy today at West Virginia
The UA soccer team (4-0 overall) will get a serious challenge to its undefeated record today when it faces West Virginia as part of a two-game East Coast road trip.
The No. 16 Mountaineers are coming off a 2003 season in which they finished second place in the Big East Conference and advanced to the Sweet 16 in the NCAA Tournament. They are off to a 3-1 start this season, with their only loss coming to No. 10 Virginia Sunday, 1-0. [Read article]



UA Sports Roundup
Frye named as Playboy Preseason All-American
Arizona men's basketball senior center Channing Frye was named to the Playboy magazine Preseason All-American team yesterday.
Frye averaged 15.9 points and 7.4 rebounds per game last season on his way to first-team All-Pacific 10 Conference honors.
He is the current career leader in the Pac-10 in rebounding and blocked shots and is the first Wildcat since Luke Walton in 2002-2003 to be named to the Playboy squad. [Read article]




Cats underdogs against Utah
UA hopes to spoil Utah's early run
Though the revamped Arizona football team was a heavy favorite in its season opener against Division I-AA opponent Northern Arizona University last week, the Wildcats are certain to be huge underdogs when they take on No. 17 Utah tomorrow night at Arizona Stadium.
"They present a challenge all the way across the board," UA head coach Mike Stoops said. "They're every bit deserving of that ranking, if not higher." [Read article]




Opponent Analysis: Utah QB offers new challenge to UA defense
The Pacific 10 Conference is notorious for turning out great quarterbacks, and this year is no exception. The Arizona football team will have its hands full with Southern California's Matt Leinart, Arizona State's Andrew Walter and California's Aaron Rodgers. However, the quarterback that could give the Wildcats' defense the most trouble is from a non-Bowl Championship Series school.
Utah's quarterback, Alex Smith, is a dual threat for the Utes, and can hurt opposing teams with both his arms and his legs, as he showed last week in Utah's 41-21 win over Texas A&M. [Read article]




Big brother
Senior free safety Brooks counted on to help mold freshmen cornerbacks Fontenot and Cason
There's a reason cornerbacks Wilrey Fontenot and Antoine Cason didn't play like freshmen in the Wildcats' season-opening victory over Northern Arizona University last weekend.
It might have something to do with their big brother.
Fontenot and Cason aren't related, and as a matter of fact, neither is their "older brother," junior safety Darrell Brooks. [Read article]



Around the Pac-10...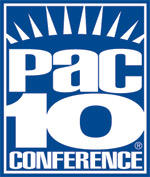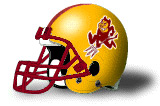 Arizona State
at Northwestern

Tomorrow, 10 a.m.

Evanston, Ill.

TV: ESPN2
---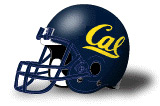 California
vs. New Mexico State

Tomorrow, 3:30 p.m.

Berkeley, Calif.

TV: N/A
---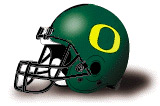 Oregon
vs. Indiana [Read article]



Staff Picks: Weekend Matchups
vs.

[Read article]



showAds('bigbutton')?>

showAds('mediumbutton')?>

showAds('wildlinks')?>