Arizona Daily Wildcat
Friday, September 10, 2004
Print this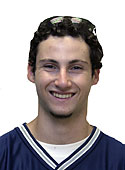 Roman Veytsman
staff writer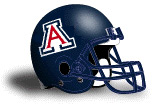 vs.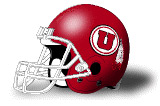 Arizona vs. Utah
Bacon: Did you know that Alex Smith smells? Have you heard that Paris Warren has an ugly girlfriend? Can you believe that Chris Kemoeatu has really small shoes (wink, wink)? Utah is riding high from an Aggie beating, but is going to run into problems with the Cats. You can't spell "Heavner upset" without Utah.
Pick: UA 21, Utah 20
Veytsman: Arizona will win a home game against a ranked opponent this year. Too bad it won't be this week. Those interceptions the Wildcats got against NAU aren't going to be as easy against junior quarterback Alex Smith, who had a touchdown-to-interception ratio of 5-1, good for second-best in the nation. The Utes are looking to run the table this year, and they won't let Mike Stoops and company get in their way.
Pick: Utah 28, Arizona 7
Knauer: Arizona is 1-16 against ranked opponents since 2000, yet it carries a 7-4 non-conference mark since 2001, including a 23-17 home win over Utah in 2002. The Wildcats held NAU to just three points last week, and the No. 17 Utes racked up nearly 600 total yards against Texas A&M. And with its victory over the Lumberjacks, Arizona won its fifth consecutive season opener. But the only number I care about is 59 - Lousiana State hung 59 on the 'Cats after their season-opening win over UTEP last year.
Pick: Utah 35, Arizona 17
Kensing: Call Mike Stoops the Atlas of football. He carries a world of expectations on his shoulders with poise, so this Wildcat is adding more weight. Arizona will beat No. 17 Utah by a field goal in a low-scoring affair, and the goal posts will come down in Tucson. If EA Sports' NCAA Football 2005 is any indication, Mike Bell will run for 200 yards and the UA defense will shut down a Ute team that poured on 42 last week against Texas A&M. Let's just hope the UA is set to "All-American" mode and not "Freshman."
Pick: UA 13, Utah 10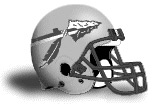 vs.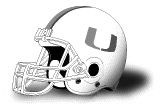 Florida State vs. Miami
Bacon: Brock Berlin is from Evangel. Evangel was a powerhouse high school team out of Shreveport, La. Evangel beat the Marshall Mavericks like Nick Carter in a drunken rage. The Hurricanes are short a "soldier," but with a senior quarterback that has been around Florida colleges for three years, look for a win.
Pick: Miami 36, Florida State 24
Veytsman: Miami? A freshman linebacker, Willie Williams, who's been arrested 10 times in the last four years. Sounds familiar for Convict U. Unfortunately, he's probably not going to be on the field because of academic issues. With that said, Miami still has the best athletes east of USC, and QB Brock Berlin wants to show that his sub-par season last year is behind him. The Hurricanes will destroy Florida State like Hurricane Francis destroyed the Florida coast.
Pick: Florida State 20, Miami 31
Knauer: The Hurricanes were once again gutted in the off-season by the NFL, and then saw this game postponed due to Hurricane Francis. A bit of foreshadowing, maybe? Seminoles QB Chris Rix gets his last shot at beating Miami, and wideout Craphonso Thorpe leads a talented, deep receiving corps. The real story, though, is whether Florida State kicker Xavier Beitia can finally reverse his propensity for missing the only field goals that count.
Pick: Florida State 24 (Beitia kicks eight field goals), Miami 23
Kensing: Hurricane Frances has passed, but No. 6 Florida State faces a Hurricane of a different sort. The Seminoles will open 2004 right where 2003 ended - coming up just short against No. 5 Miami at the Orange Bowl. UM quarterback Brock Berlin will have a key performance in the Game of the Week.
Pick: Miami 21, Florida State 17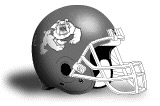 vs.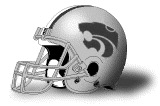 Fresno State vs. Kansas State
Bacon: Kansas State has a schedule softer than a seat in Harvill, but might have trouble with two teams. Sadly, neither team resides in Fresno, Calif. The 5'7" Darren Sproles isn't just the Muggsy Bogues of the backfield; he's even a favorite to win the Doak Walker. Beware the defending Big 12 champions.
Pick: Kansas State 42, Fresno State 16
Veytsman: Anybody who saw Fresno State bully around Washington last week knows the Bulldogs are for real this year. Those little schools never get the acclaim they deserve until they shock an ESPN-approved school like Kansas State. In the upset special of the week, Fresno State will roll into Manhattan and take down Heisman hopeful Darren Sproles and the rest of the Wildcats.
Pick: Fresno State 21, Kansas State 20
Knauer: The main matchup, of course, is the Wildcats' Darren Sproles against a suddenly conscious Bulldog defense. Fresno State bumrushed BCS contender Washington last weekend to the tune of five forced turnovers and three touchdowns off subsequent returns. If the 'Dogs stay aggressive, they just may have a chance against one of the most perennially overrated teams in college football.
Pick: Fresno State 15, Kansas State 14 (+ 20 points if Sproles tops 100 yards)
Kensing: WAC giant killers Fresno State go into Manhattan, Kan., fresh from a road rout of Washington. Kansas State is a much younger team than the 2003 squad that beat Oklahoma. Fresno is hungry for recognition, and a win over another BCS conference team would earn them some. However, Kansas State isn't that team.
Pick: Kansas State 35, Fresno State 24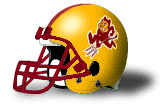 vs.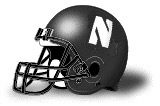 ASU vs. Northwestern
Bacon: I have had this terrible feeling toward the back-left of my molar area for the past three days. I believe my wisdom teeth could be ripping through my gums, aching to be torn out by a dentist. The pain might be severe, but nothing is as bad as when the Sun Devils catch a "W." I'll order Pizzeria Uno for everybody if our northern Wildcats can pick up the victory.
Pick: Northwestern 15, ASU 1
Veytsman: The last time Northwestern was good, it was coached by Gary Barnett. The last time I saw Gary Barnett, he was at Colorado talking about female kickers. Who would have thought Northwestern would actually be favored in this one? Not me! But, as a big believer in history, I thought back to last year when Arizona killed UTEP in its first game of the year. Do you remember what happened after that? Now guess who ASU played in its first game this year. That's right, UTEP.
Pick: Northwestern 35, Arizona State 28
Knauer: This being my first chance to lambaste our rivals, I spent a lot of time pondering possible punchlines. First, I planned on a play-on-words with the surname of Sun Devils QB Andrew Walter: "Walter's last name starts with 'W,' but that's not what his team will end with Saturday." Then, I modified it: "His name starts with 'W,' which is one of the last letters of the alphabet. Ergo, Arizona State will end this season toward the bottom of the Pacific 10 Conference." Finally, I had an epiphany: No Wildcat writer can ever choose ASU to win. Ever.
Pick: Northwestern 100, ASU 0
Kensing: A lifelong hatred of both the Big Ten and that other Arizona university will leave me cheering for the camera crew. Nevertheless, Dirk Koetter is steadily rebuilding Sun Devil football, and quarterback Andrew Walter is talented. ASU will win soundly, but you can bet this is the only Wildcat team the Sun Devils will beat this year.
Pick: Arizona State 24, Northwestern 10


Write a Letter to the Editor