By Nate Buchik
Arizona Daily Wildcat
September 8, 2005
Print this


A collection of views, gripes and nonsense

Random Review

So I bought this Axe body spray because it will totally get you laid. I sprayed it all over myself and waited for something to happen. Nothing. In fact, I told my girlfriend what I was doing, and she wouldn't even have sex with me. Maybe it's just that Tsunami isn't their best scent.

Gripe of the week

Have you seen this Andy Milonakis character on MTV? I'm sure you have, because his show is on every MTV station all day long. He looks like a 14-year-old kid who got his own show, right? I mean, that would be pretty cool, to have your own sketch comedy show at 14. And I should let the show slide because even though it's not that funny, I couldn't have done better at 14. But Andy Milonakis is 30. And so his show is not funny. Take it from Gary Coleman, you can't pretend forever.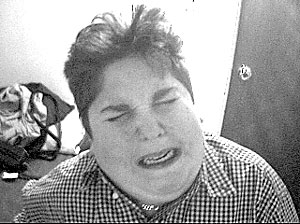 Photo courtesy of MTV
A sarcastic comment
Twenty-four free dinners at Chuy's Mesquite Broiler?! That sounds great, Empire Glass! Please replace my cracked windshield, because I was thinking I could use exactly 24 free dinners. Awesome.
Quoteworthy
"George Bush doesn't care about black people," said college dropout Kanye West, showing once again that with his tact, he don't need no education - this time at a televised event to raise money for the Red Cross.
Newsworthy
Of course, there are other celebrities who are calling out the United States for its handling of the New Orleans disaster: Celine Dion, who is from Canada, and Sean Penn, who actually took his own boat out into the streets of New Orleans to rescue people from rooftops.
He's also handing out money.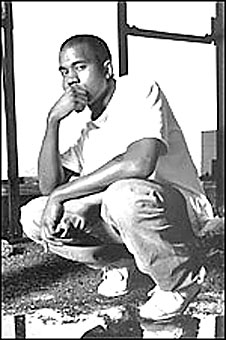 Is Kanye West a rapper extraordinaire or the next entertainer turned politician? Is there even a difference?
Staff picks:
Download this: Clap Your Hands Say Yeah is the most hyped band this side of The Arcade Fire. But guess what? The Arcade Fire deserved it, and so does Clap Your Hands. Their self-titled record is one of the best of the year. You can sample three tracks on the band's Web site.
Watch this: FX's new comedy shows "Starved" and "It's Always Sunny In Philadelphia" are worth your time. Sure, they aren't classics. But at least they aren't dancing reality shows.
Read this: Bill Maher's new book, "New Rules," is mostly funny, occasionally annoying and always one-sided. The liberal commentators seem to be much funnier that their conservative counterparts. Al Franken destroys Bill O'Reilly. Janeane Garofalo bitch slaps Ann Coulter. And man, who doesn't hate that Dennis Miller?


Write a Letter to the Editor