Tuesday, September 27, 2005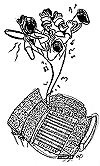 Let's hear it for the marching band
Times are turbulent for Arizona football, but there remains one constant at home football games: the Pride of Arizona marching band. The world's first alternative music marching band, yada yada. Yes, I know all that, the announcer says it before every halftime show.
But there is more to it than that. There's a passion brewing underneath each of those sequined uniforms that we don't see sitting in the Zona Zoo, salivating over nachos and Eegee's at halftime. There's a discipline - a discipline rarely fomented amongst 200-some college students. There's a love for the music and for the power one can create with all those instruments. [Read article]



Appoint a chief justice, not an enigma
With the debate raging strong in the Senate over the new nomination - actually, it's mostly the senators debating to the cameras - a review of not-so-distant Supreme Court precedent should show President Bush that nominating Roberts as chief justice might backfire.
Justices with scant paper trails, like Justice David Souter in the 1990s, have been known to come up with some surprising interpretations of the Constitution. Roberts may or may not be a justice who interprets the Constitution, not rewrites it. [Read article]



Editorial: Simple hints for presidential selection
Students' priorities should guide committee's choice
When the Arizona Daily Wildcat asked students about the ideal university president last week, they voiced a simple answer to a complex question: The next president must be focused on student needs.
In a random survey given to more than 100 students, 53 percent of respondents said class availability should be the next president's top priority. A close second was the cost of tuition, with 35 percent of students surveyed saying it was the most important. [Read article]



Mailbag
Intelligent design doesn't belong in classrooms
There have been a variety of responses to the recent piece on intelligent design ("Creationism repackaged"). All of these responses, however diverse, have failed to address the fundamental issue (which could easily be called a flaw) with this concept. The issue with intelligent design lies more in the people pushing it, as opposed to the theory itself. [Read article]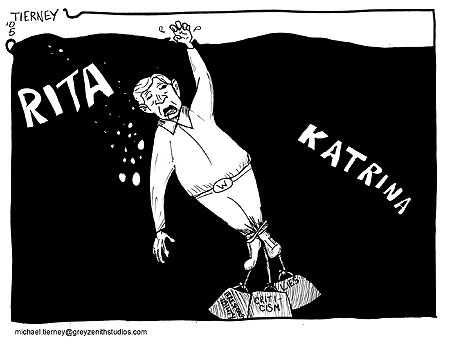 showAds('bigbutton')?>






showAds('mediumbutton')?>

showAds('wildlinks')?>