Monday, October 3, 2005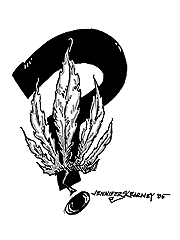 Blame drug suppliers, not users.
Marijuana shouldn't be illegal because it is dangerous (it's not), and it shouldn't be illegal because it's a "gateway drug" (it's not). It should be illegal because of what it does to Latin America.
It is an undeniable fact that every time someone buys marijuana, they are helping to fund a horrifically bloody civil war in Latin America that's been going on for decades. Thanks to Americans' drug money, it shows no signs of stopping. [Read article]

·
The unexploded bomb
·
Mailbag
Latest Issue: September 29, 2005
Latest Issue: September 20, 2005
More than a pop culture phenomenon, yoga is growing as a route to spirituality
Spirituality has rapidly become one of the fads popularized by mainstream media and celebrities, whether it is Madonna plugging Kabbalah or Sting sculpting his body with yoga. But the practice of yoga has 5,000-year-old roots and is much more complex than its popular portrayal.
Yoga, in general, combines spiritual, physical and emotional practices to form a deeper connection with one's self and the outer world. However it is not limited to a singular definition and seems to take on a different meaning to everyone who practices. [Read article]

require('/home/webby/html/papers/98/polls/current.php')?>

showAds('bigbutton')?>






showAds('mediumbutton')?>


Monday
---
5:30 pm
UATV: Daily Dose
6 pm
UATV: Wildcast
7 pm
The Butterfly Effect
9:30 pm
Evil Dead II
11 pm
Humanoids from the Deep


Show Schedule
Interview Archives

showAds('wildlinks')?>