Tuesday, October 4, 2005


Students deserve plus/minus grading
Figuring out what to study for during finals always seems like something of a game:
Calculate what percent you have in each class and what grade you need on the final, anticipate how hard the final exams in each of the classes will be, and then decide where limited study time can most efficiently be allocated.
If your grade in a given class is 85 percent or above 95 percent, you don't need to worry about it as much as other classes. After all, with 85 percent before the final, the chances of jumping to 90 percent or dropping below 80 percent are somewhat slim. Much better to study for the class you have 90 percent in. [Read article]



Editorial: A plaza of one's own
Understated, overdue women's plaza a big step in right direction
"Dignity does not consist in possessing honors, but in deserving them." - Aristotle
In 1895 the UA graduated three students from its first class, two of whom were female.
On Friday the UA graduated in a sense, becoming one of three universities across the country to erect a monument honoring women.
To say that the Women's Plaza of Honor is a necessary monument for our campus would be an understatement. To say that the plaza will be a catalyst for social change would be an overstatement. [Read article]



Mailbag
Vatican's seminary policy far from 'witch hunt'
I am appalled that Ella Peterson did not do her research or delve deeper into the "issues" of homosexuality/pedophilia in the Catholic Church ("A witch hunt among men of the cloth"). I am a Catholic, strong in my faith and firm in my defense of it.
First of all, the Catholic Church is opposed to the act of homosexuality. It always has been and always will be. The church is, however, firm in its teaching "Love the sinner, hate the sin." As difficult as this is for a lot of people to believe, there are many homosexuals who actively participate in church life and activities. They are included as members of the faith, but their acts are not condoned. [Read article]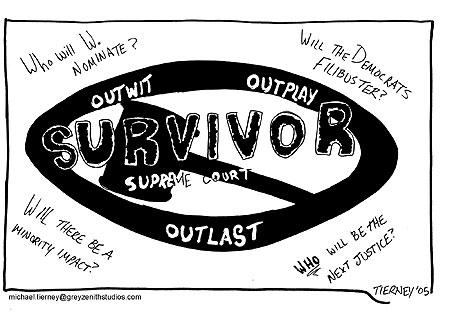 showAds('bigbutton')?>






showAds('mediumbutton')?>

showAds('wildlinks')?>