Friday, November 4, 2005

2 suspected of KUAT theft
Search warrant nets 42-inch plasma TV, 2 laptops, stereo equipment
Two 20-year-olds were arrested Wednesday after police found thousands of dollars in stolen equipment at their home, some of which is believed to be UA property, police said.
Daniel Warner Wade and James Michael Miller were charged with theft by control of stolen property and possession of marijuana for transportation or sale, said Sgt. Eugene Mejia, University of Arizona Police Department spokesman. [Read article]




Frat Chow: Higher prices mean better food
While other fraternities are preparing their own meals, ordering from local restaurants or being served by cooks, one fraternity is enjoying fine dining every day at its chapter house.
The Alpha Epsilon Pi fraternity has invested in professionally trained chefs to prepare its weekly meals because it finally has a full kitchen, said President Matt Van Horn.
Head Chef Mateo Otero and his assistant Armando Duarte are graduates of Scottsdale Culinary Institute and have Le Cordon Bleu training, which is a French style of cooking that prepares chefs for working in any full kitchen as well as a variety of styles of cooking, Otero said. [Read article]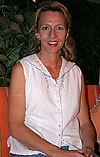 University tackles party problems
Ongoing vandalism and noise issues in neighborhoods around campus have led UA officials to come up with a number of measures to ease relations between residents and students.
The UA has created pamphlets, videos, panel discussions and direct consultation efforts to educate off-campus students about how to avert confrontations with residents that result from different lifestyles, said Veda Kowalski, associate dean of students. [Read article]



Quick Hits
Stargazing tomorrow
The Sunnyside Neighborhood Association is partnering with the Flandrau Science Center and Planetarium and the College of Public Health for a night of stargazing and food tomorrow night. The event starts at 5 p.m. with a rocket blast kickoff, followed by a hot dog cookout and then stargazing until midnight through telescopes provided by Flandrau.
The free event will be held at the Peace Garden on the northwest corner of Manuel Herrera Jr. Park, 5901 S. Fiesta Ave. [Read article]




Campus briefs
A raid on student aid
Student leaders tabled on the UA Mall yesterday to make students aware of a bill in Congress that could strip billions of dollars in financial aid out of students' pockets.
Members of the Arizona Students' Association and the Graduate and Professional Student Council stood in front of a huge poster that outlined Arizona Congressional districts and listed the phone numbers of the eight members representing Arizona in the House of Representatives. [Read article]



Controversial screenwriters talk to media students today
A pair of Hollywood screenwriters will be speaking with media arts students today about comedy, television and their unsold screenplay for a sitcom about terrorists in the heart of America.
Mark Jordan Legan and Mark Wilding began work on the screenplay, "The Cell," about a year ago, after Wilding was writing for the UPN action show "Jake 2.0" and lamented that the only politically correct villains left were terrorists. [Read article]




Fast Facts
Things you've always never wanted to know
Bore-hole seismometry indicates that the land in Oklahoma moves up and down 25 centimeters throughout the day, corresponding with the tides. Earth tides are generally about one-third the size of ocean tides.
The Wright brothers spent time observing the flight of the buzzard to help them solve the mystery of flight. They realized that the bird retained balance in the air by twisting the tips of its wings. By creating a wing warping method based upon this observation, the brothers were able to obtain a remarkable degree of maneuverability. [Read article]



It's music to Wildcat alumni's ears
Song can be heard around campus every day at noon
Every day at the stroke of noon the sound of "Bear Down, Arizona" serenades across campus, but where the sound comes from and the story behind the song are not as obvious.
"Bear Down, Arizona" has become the school's motto and second fight song since the death of the man who first uttered the words "bear down" in 1926.
Since 2001, the UA has been playing a recording of the song every day from the Administration building. [Read article]




Restrictions could hurt fun, students say
New tailgating boundaries set by university
The new Homecoming regulations for drinking alcohol on campus aren't meant to dampen the spirit of celebration, but rather to create more space than what was offered in years past, organizers said.
Angie Ballard, the Alumni Association's director of Homecoming, said the boundary of consumption, which will be defined by a fence around the UA Mall, is more open than last year, when only individual tents were fenced off. [Read article]




Homecoming weekend calendar of events
Today
8 a.m.: College of Engineering 42nd Engineers' Homecoming Breakfast, Student Union Memorial Center, Grand Ballroom. College of Engineering Alumni and Friends are invited to attend. Cost is $10 per person. RSVP to Marcie Fritz at 621-8051 or mlfritz@email.arizona.edu.
8:30 a.m. - 11:30 a.m.: Eller MBA Program Executive Education Seminar. Eller faculty will present current research and ideas in a workshop setting. MBA alumni are invited to the free event. RSVP to Trina Callie at azeller@eller.arizona.edu. Eller MBA Program. [Read article]




showAds('bigbutton')?>







showAds('mediumbutton')?>

showAds('wildlinks')?>