Tuesday, November 22, 2005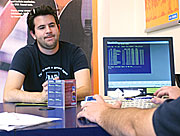 If students haven't booked their airline flights home for Thanksgiving break by now, they better be prepared to drive, said Michael Glen, the UA branch manager for STA Travel.
Veronica Duncan, a travel adviser for STA, said she met with many students last week who were looking for last-minute deals for Thanksgiving-time travel.
"They're baffled as to why it's so expensive," Duncan said.
Though airline tickets may appear to be pricier, Annika Blau, a travel adviser for STA, said seats aren't more expensive than usual, but premium seats are the only seats available for those searching for flights at the last minute. [Read article]

·
Grijalva absent from discussion
·
Culture jam exhibit to move off campus
·
Quick Hits
·
Governor chooses ASU student regent
·
Old UA computers sold to public, given to prisons
·
Fast Facts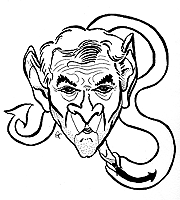 What is a liar?
Like all pieces of loaded language, it means different things to different people. But most would say that a liar is someone who knowingly makes a false statement.
For an example, see Bill Clinton's whopper, "I did not have sexual relations with that woman."
As of late, many prominent figures on the left (congressmen, activists, filmmakers of considerable girth) have been saying that our current president is a liar because of the false statements he made regarding weapons of mass destruction in Iraq. [Read article]

·
Time no longer on our side
·
Editorial: Permission granted
·
Mailbag
Latest Issue: November 17, 2005
Latest Issue: November 22, 2005
More than 7,000 bike in 23rd annual El Tour de Tucson
As the sun rose over the Santa Catalina Mountains on a chilly Saturday morning, thousands of bicyclists - young and old, experienced and novice - geared up for a daylong adventure.
The adventure: a winding, hilly, dusty 109-mile journey around the perimeter of Tucson, starting and ending near the Tucson Convention Center to raise money for Tu Nidito Children and Family Services, the American Parkinson's Disease Association and the Global Sports Alliance. [Read article]

require('/home/webby/html/papers/98/polls/current.php')?>


showAds('bigbutton')?>







showAds('mediumbutton')?>


showAds('wildlinks')?>