Monday, November 28, 2005


Confessions of a vegetarian
Gee whiz, I admire herbivores! And hypocrisy can be a hoot as well.
Thanksgiving is a day for giving thanks. Yeah, I did that, but I took it step further. I had a revelation. After over two decades of living on this planet, it finally hit me - I am a vegetarian.
While enjoying a healthy plate of succulent caramel ham and a sizzling, sizable helping of juicy, oven-baked turkey, it suddenly became obvious. I finally realized that I, in fact, belong to that select group of people who refer to themselves as "vegetarians." After all, next to turkey and ham, there is nothing I like more than a tender 22-ounce cut of prime rib. [Read article]



An unspoken epidemic
Irkutsk, Russia
The numbers tell the story - the whole story. Russia's population, 1992: 149 million. Russia's population, 2002: 144 million. Russia's population, 2025 (U.N. estimate): 120 million.
And that's the "medium-case scenario. " The Russian government itself predicts the population to drop to 100 million by 2050 - a whopping and wholly unprecedented 30 percent drop in population in 60 years. [Read article]



Mailbag
Good to see Wildcat sporting 'Optimal Stubble'
Having a classic "Optimal Stubble" in place of the stupid penguin comic makes a great Thanksgiving gift from the Arizona Daily Wildcat. This is especially true when anyone unlucky enough to have class is not paying attention anyway.
Cliff Golon
history junior
Celtics, Knicks also named after ethnic symbols
I would first like to say that I can respect Alan Eder's opinion on mascot names being offensive ("Mascots are symbols of oppression"), but I feel that he may be too concerned with being politically correct and therefore missed his facts.  [Read article]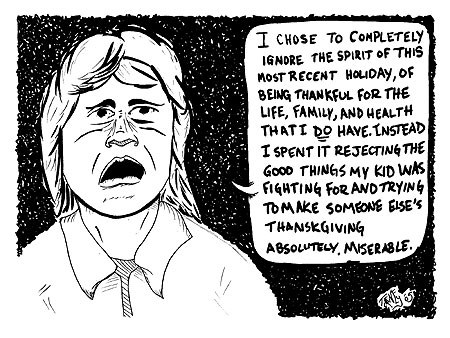 showAds('bigbutton')?>







showAds('mediumbutton')?>

showAds('wildlinks')?>