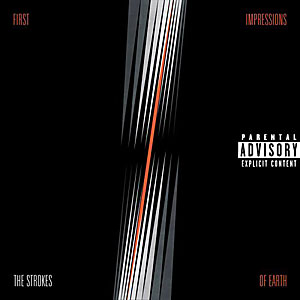 The Strokes

By Andi Berlin
Arizona Daily Wildcat
Thursday, January 12, 2006
Print this


Rare Strokes of genius worth keeping

First impressions can be deceiving. Unless you give it time to grow on you, the latest effort from the Strokes seems surprisingly bland and unconvincing.

The press darlings and "saviors of rock and roll" have been at it for a while now. Their attitude hasn't changed, their music sounds pretty much the same, and god knows they probably still haven't washed their hair.

But somehow, it doesn't seem to matter that much. Their sound isn't broken, so why fix it?

First Impressions of Earth, with its rugged guitars and lyrical vocals, is the same simple throwback to post-punk culture that made the Strokes popular in the first place.

You can't listen to the album without thinking of smoking a cigarette outside a shady bar in Greenwich Village, getting drunk and staring at the night sky. Except this time, you might get a little tenderhearted while you're doing it.

First Impressions in fact reveals a softer side of Julian Casablancas and his band. Vulnerable lyrics like "I've got nothing to say" in the melodic "Ask Me Anything" show that this superstar isn't always perfect.

"On the Other Side" is closer to a ballad than a knee-slapper, as it uses cellos to create a softer, forlorn aura.

But for the most part, you can expect the simple-but-classic Strokes tunes to be reminiscent of the best from the first two albums.

Leave Madonna and Cher to reinvent themselves. The Strokes stay strong by keeping an interesting sound, instead of trying to create a new one.

Queens of the Stone Age follows the live CD/DVD trend with Over the Years and Through the Woods, but fails to offer anything rare with this release.

Queens of the Stone Age Over the Years and Through the Woods (Live DVD/CD)
Over the Years chronicles the band's various London performances. Complete footage of their set list is interjected with backstage clips as well as the band up against London scenery. But the DVD fails to give fans that inside glimpse of what the band is really like.
The Queens solidly rock hard live, so the live CD is a nice addition to any fan's collection, but it is nothing more than a live mix of their popular songs.
Lauren Hillery
You don't have to be a music snob to think that this band is bad. But it helps.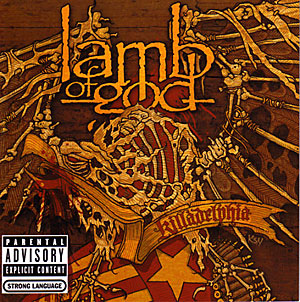 Killadelphia - Lamb of God
Lamb of God's new album Killadelphia, (please note: hilarious pun on the city name) is not only embarrassing for God fans and fans of the new American screaming metal genre, but also humiliating to anyone who has ever listened to good music.
It's not that Lamb of God just sucks, per se, it's that it really hurts to listen to. Like listening to a chainsaw cutting through glass, fingernails on a chalkboard or a man screaming like his innards are falling out of his body.
The tragedy of Killadelphia, is that its macabre song titles ("As the Palaces Burn," "Ruin" and "Pariah") and lyrics fall just short of poetic, yet crosses the line of whiny little bitch.
Please do not buy this album so Lamb of God will stop making music.
Celeste Meiffren


Write a Letter to the Editor