Friday, September 24, 2004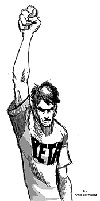 PETA's passivity pays off
After living on campus, I've been exposed to just about every type of activism out there in the scary world of right and wrong, where people become numbers in a giant competition of who can prove their cause is more worthy.
Come on, you know what I'm talking about. We're bombarded all year long with driven students like the bright-eyed and cheery Young Democrats begging you to sign an e-mail list or the innocent, but creepy, freshman who unceasingly approaches you with, "Hey, you doing anything Friday night? Come to Campus Crusade for Christ." (I'd seriously like to go to a Christian recruiting workshop to see what it is that propels them to flock to you like salesmen to doorstops.) [Read article]



Stop talking about diversity, live it
Students like to complain about the unfairness of affirmative action or quotas.
They like to talk about how tortilla flinging has nothing to do with stereotypes because they're not prejudiced in that way.
But what they don't like to do is take a hard look at their own actions.
It's about time they did.
Segregation is a problem on campus, and the blame falls squarely on the shoulders of students. [Read article]



Editorial: Bring dignity back to graduation
Undergraduates planning to graduate in December breathed a collective sigh of relief Monday as President Likins reinstated the university-wide commencement.
Though one can surmise this decision was a sign of good will from the administration, there are other possibilities as to the outcome of this episode.
It would not be wholly unreasonable to assume that this stunt was some carefully devised plan by President Likins. [Read article]



Mailbag
Graduation is time for celebration, not indignity
I am very pleased at the decision to reinstate the winter commencement.
As a December graduate myself, I was upset when I heard the news. By taking away the December ceremony, it makes our graduation from the university seem less valued than those who graduate in May.
Graduation & my senior recital were the two of the proudest moments of my undergraduate career. Those students who graduate in December work just as hard as those who graduate in May, and should receive the same honor of graduating in the larger ceremony. [Read article]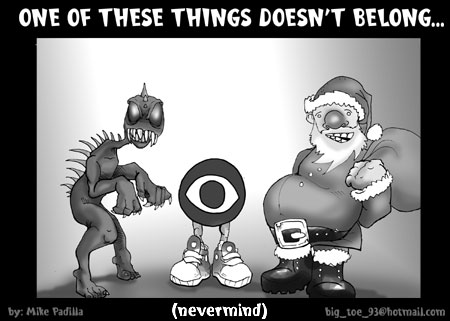 showAds('bigbutton')?>





showAds('mediumbutton')?>

showAds('wildlinks')?>