Thursday, October 7, 2004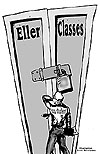 Eller College's class restraints misguided
Anthony Cali finally threw in the towel. After more than a year as a pre-business major, Cali, a senior majoring in economics and Spanish, left the Eller College of Management for good.
A heavily recruited honors student with multiple scholarships, Cali started his freshman year far ahead of typical freshmen.
He knew of the Eller College's strengths, and he wanted to take upper division business classes from day one. Good classes like Corporate Finance and Principles of International Business. [Read article]



The world matters, so start learning
Almost 20 years ago, the Lost Boys of Sudan fled for their lives because their government was killing young boys whom they feared would become rebels.
Now, they are not lost boys. They are UA students and amazing individuals who have overcome all odds in order to get to America.
They deserve our admiration.
But our interest in their story should not stop with them.
Their country desperately needs our attention. [Read article]



Mailbag
Wrong war, wrong place, wrong time
President Bush decried Sen. Kerry's characterization of the Iraq war - "wrong war, wrong place, wrong time " - as the wrong message to send to our adversaries and to our troops. VP Cheney echoed the same charge in debate with Sen. Edwards.
I submit that Sen. Kerry's characterization sends precisely the right message at the right time to both our adversaries and to our troops in Iraq. [Read article]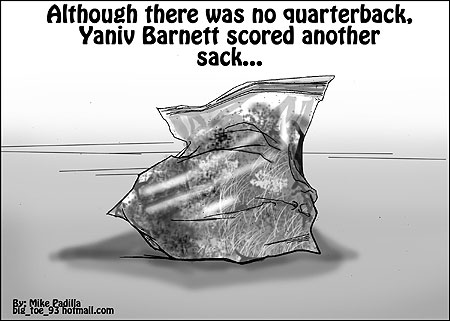 showAds('bigbutton')?>





showAds('mediumbutton')?>

showAds('wildlinks')?>