Arizona Daily Wildcat
Friday, October 29, 2004
Print this

Dan Hicks
former sports editor
Host, NBC Sports' golf, olympic coverage
John Moredich
ormer sports editor
Football writer, Tucson Citizen
Justin St. Germain
former sports editor
UA graduate teaching assistant

vs.

Arizona vs. Oregon State
Hicks: When I was in school, Oregon St. football was the doormat and the hoops team was great. Things have changed. The Beavers have had the Cats' number in recent years but I see Arizona bouncing back. Mike Stoops will pick up an impressive win after a very tough stretch. I hear good things about Stoops. It does take time, so be patient.
UA over OSU
Moredich: This is a winnable game, something there have not been too many of lately for a struggling Wildcat football team. The Beavers cannot run the ball. If various blitzes can (confuse) Beaver quarterback Derek Anderson, this should be the best treat for Arizona right before Halloween. Of course, UA needs to score points. That is a scary thought.
Oregon State 21, Arizona 17
St. Germain: A UA upset checklist: 1. Bad weather (helps a run-oriented team like the Cats - see the Wisconsin game). As I write this, I'm watching people ford raging torrents on Speedway. 2. Win the turnover battle. Beaver QB Derek Andersen throws more picks than the Undercover Brother, and Antoine Cason's got a nose for the ball. 3. Big plays ... on second thought, let's skip that one. The last thing the UA needs to beat OSU? A packed house. See you there.
UA 24, OSU 23 (Serna misses an extra point)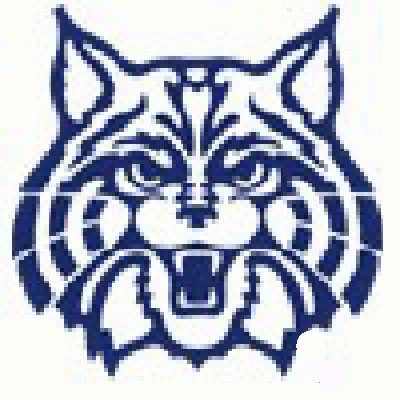 How far will the 2004-2005 Arizona men's basketball team go this season?
Hicks: College hoops is one of the most difficult sports to predict, especially since the team that wins it all has to peak in March and get some breaks. I'm dating myself but I was a junior when UA went 1-17 in conference play the year before Lute Olson arrived. Enjoy this guy every season, because once he leaves, the program will NEVER be the same. On that note, it's time for another national championship in 2005!
Moredich: This is a very talented and deep Lute Olson-coached squad. Unlike in 2003-04, the chemistry should be better, which in turn should show better results down the stretch. Expect an Elite 8 appearance, and with luck, another Final Four. The key is for Arizona to play better defense than a year ago.
St. Germain: Last year, going to a men's hoops game was like going to an Ol' Dirty Bastard concert - half the time, they didn't even show up, and if they did, you never knew what to expect. The defense was so bad, the jerseys should have read "Iguoala" and "Stouamire," Two easy ways to turn things around and win a title: give the best center in the country, Channing Frye, 20 touches per game, and set Hassan Adams loose in the 3-spot. Result: Lose to Georgia Tech in the Final Four.

How far will the 2004-2005 Arizona women's basketball team go this season?
Hicks: My first beat as a sportswriter for the Arizona Daily Wildcat was the women's hoops team. Boy, were they awful! I also served as the P.A. announcer for the team. It was my first official job as an "announcer." Cheryl Miller was playing for USC and teams would come in and kill the Cats. Not anymore. I'm looking for a breakout season. By the way, who is the P.A. announcer for the team?
Moredich: This will be a challenging season for Joan Bonvicini. After claiming a Pac-10 title, and having the key components returning, teams will be targeting the Cats as a big game. Shawntinice Polk & Co. must maintain their intensity and focus better than ever. If they succeed, look for the deepest run in school history.
St. Germain: I've given up on telling people they're sleeping on the women's hoops team. I look at them kind of like I look at Jim's Greek Patio, the UA baseball team, or the Catalina movie theater - the less people know how good they are, the less I have to wait in line. If you don't believe me, go to the Rec Center sometime when Dee-Dee Wheeler or Polky are in there, and see if they don't light you up. Result: Elite Eight.

Favorite homecoming moment or best experience while at the UA:
Hicks: It was always great to see the alums come back and gather to talk about old times. But for some reason, the memory that sticks out is the kegs of beer they would treat us to at our fraternity (Sig Ep) house. Free beer? Music to a college kid's ears.
Moredich: Covering the 1988 Final Four as a member of the Arizona Daily Wildcat sports staff was the highlight of my college experience, outside meeting some of my best friends. Being able to travel to Kansas City to cover the first of Lute Olson's four Final Fours was an unbelievable experience and one I will never forget.
St. Germain: One year ago, Arizona had lost 13 Pac-10 home games in a row. The biggest coaching disaster in UA history (I dare not speak his name) had just been fired. The Cats were 1-7, had lost their last two games by 29 and 28 points, respectively, and were 16-point dogs against Washington. Everybody just wanted the season to end. Four quarters and 222 rushing yards by Mike Bell later, I was rushing the field with thousands of other students, some of whom (I plead the Fifth) tried for half an hour to rip down the goalposts. Can't beat that.


Write a Letter to the Editor