Arizona Daily Wildcat
Thursday, November 4, 2004
Print this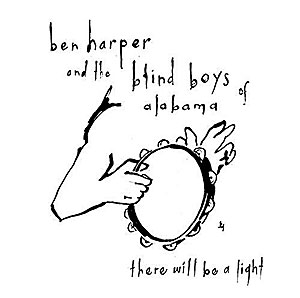 Ben Harper and The Blind Boys of Alabama - There Will Be A Light
8 out of 10
There Will Be a Light is so soulful that the listener will be transported to a gospel church in the middle of the Deep South - with an electric guitar.
In his newest album, Ben Harper joins forces with The Blind Boys of Alabama, a celebrated gospel group.
Light was recorded in two sessions, over a total of six days. The sound is very raw, balanced through the instrumentation and the vocal styling of all involved, primarily Harper.
Every song is rooted in Christianity, sung in the gospel tradition. Some of the instrumentation, however, is more contemporary sounding with electric guitars and drums. "Take My Hand," "Wicked Man," "Where Could I Go" and "Church House Steps" all fall under this type of instrumentation.
"Well, well, well" and "Mother Pray" follow a much more traditional gospel sound, with vocal harmonies and acoustic instrumentation.
The cover of Bob Dylan's "Satisfied Mind" is the most inspiring track, showcasing traditional gospel sound and values, mixed with Harper's commanding and pulsating guitar.
There Will Be a Light serves as a tribute to traditional ways through a present-day voice. And lucky for everyone, it's Ben Harper's.
- Celeste Meiffren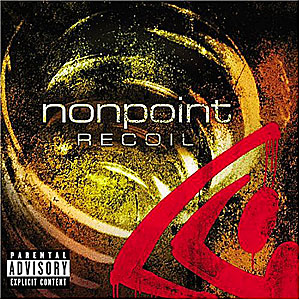 Nonpoint - Recoil
8 out of 10
How do they do it? How do the guys of Nonpoint stay true to their seemingly dated nu-metal sound, resist selling out and produce an album nearly as good as Recoil?
If you've never heard of them, that's probably a good sign that this Miami-based band has been performing under the radar without being swallowed up into the belly of mainstream success.
However, their small-time success, if anything, seems to have made the band and their music stronger. Proof of this can be heard on their latest album, Recoil.
With the help of drummer Robb Rivera, guitarist Andrew Goldman and bassist KB, lead vocalist Elias Soriano does more than scream and grunt over their impeccable riffs and beats. He really flexes his beautiful vocal skills by actually singing.
After Nonpoint released two albums independently, Lava Records released their breakthrough album, Statement, and their next effort, Development.
Recoil definitely has that distinct Nonpoint sound, but they'll probably never top their first album. Then again, what band ever does?
In addition to 12 new original tracks, Recoil features a cover of Phil Collins' "In The Air Tonight." And it's good!
Apparently, Nonpoint has come a long way since their medley of sampled rap songs, appropriately titled "Tribute" from Statement. But that's not to say they have strayed from their hip-hop and Latino influences.
On Recoil, Soriano sings (and occasionally raps) about broken and bleeding relationships ("The Same," "Broken Bones," "Impossible Needs") and also other injustices ("Done It Anyway," "Past It All").
However, tracks like "Side With The Guns" and "The Truth" definitely take a political stance on the election with lyrics like, "With the people getting richer / Off the people getting poorer / It's due for being over /There's justice on the way."
As always, Soriano stays in touch with his Puerto Rican roots, by singing "Rabia" in Spanish. And, as a special treat, be sure to check out a hidden acoustic version of "Past It All" at the end of "Reward," the last track on the album.
- Kylee Dawson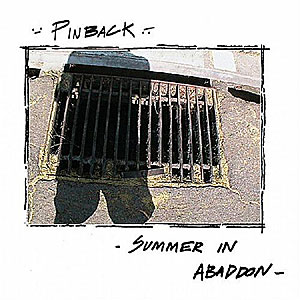 Pinback - Summer In Abaddon
7 out of 10
Summer in Abaddon starts off with "Non Photo-Blue," a track that weaves in multiple melodies, backing vocals and a choppy guitar to make the listener a bit uncomfortable at first listen.
I think at second listen, though, it's all over. Pinback has won you over.
After a handful of EPs, Summer is Pinback's third full-length and probably their best work so far. Pinback has always layered their songs with guitars and vocals in the style of The Wrens or even Modest Mouse, and their touch-and-go debut is no different.
"Syracuse" takes a commanding, short melody and builds it slowly with a simple guitar line, repetitive lyrics and forceful drums. Trading vocals, the two singers square off as the tempo increases to a bit of an anticlimax, remarkably holding the listener's attention throughout.
"Soaked" is a much sparser track, with a single guitar and low-level drums. "The Yellow Ones" uses synthesizers to create an eerie backing atmosphere, and "AFK" surprises with screaming vocals and an abundance of energy. While a lot of the album could lull you to sleep, Pinback wakes up on the last track with a completely different vocal style, although repetitive guitar picking persists.
Once piled into the emo category, Pinback has progressed tremendously, although a Sunny Day Real Estate connection is still apparent.
Lyrically, Pinback isn't all that interesting. The repetition of lyrics would seem to mean there's a special significance somewhere, but it's certainly not their biggest concern. The band's vocals blur into each other, as the sound of the words is more pleasing than actually analyzing the lyrics.
While they may have nothing important to say, their music has emotion to spare.
- Nate Buchik


Write a Letter to the Editor