Arizona Daily Wildcat
Thursday, November 18, 2004
Print this

Tom Knauer
staff writer
Lindsey Frazier
staff writer
Michael Irish
staff writer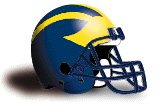 vs.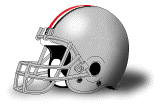 Michigan vs. Ohio State
Tom Knauer: The stakes here are clear: Michigan wins and it plays in the Rose Bowl. Lose, as they have in two of their last three meetings with the Buckeyes, and the Wolverines must hope Wisconsin loses to Iowa. Considering the Badgers' pitiful performance last weekend, that may not be a stretch. But look for Michigan to make short work of its longtime rivals, much as they have in the all-time series.
Michigan 24, Ohio State 10
Lindsey Frazier: I'm not a fan of either school and they're obviously not a fan of each other. Michigan will have its work cut out for it at the horseshoe. But Ohio State has been inconsistent all year long and cannot even beat a down-and-out Purdue team. Plus, the shadow of Maurice Clarett should be enough of a distraction to guarantee a Wolverines victory.
Michigan 24, Ohio State 17
Michael Irish: Often thought of as the biggest rivalry in all of sports. As much as I hate both teams and would like them both to lose, that is just not possible. True freshman quarterback Chad Henne will lead the Wolverines into the 101st meeting between the schools. Although he has never faced the Buckeyes before, he will lead Michigan to victory in Ohio State's backyard. Michigan wins by a landslide.
Michigan 34, Ohio State 9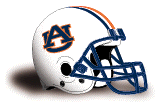 vs.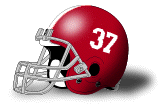 Auburn vs. Alabama
Tom Knauer: Alabama has never won at home against Auburn, and look for that streak to continue. After dispatching Georgia with amazing ease last weekend, the only thing really up against the Tigers on Saturday are themselves. With enough of their own fans in attendance, and a disappointing No. 3 slot in the latest BCS rankings to think about, Auburn should find their focus just fine.
Auburn 28, Alabama 7
Lindsey Frazier: Auburn has a lot at stake and is looking for an invite to take on USC in the Orange Bowl. Of all the undefeated teams, Auburn arguably has played the toughest schedule. With the exception of LSU, the Tigers have routed every opponent by at least 18 points. The Crimson Tide has one of the top defenses in the NCAA and will put up a fight on its home turf, but the Auburn offense will be more potent than the Alabama defense.
Auburn 17, Alabama 10
Michael Irish: Despite what the corrupt BCS system says, Auburn is the best team in the country. "Experts" are continually reconfiguring the BCS to make it more accurate; every year it's still wrong. The Crimson Tide would like nothing more than to hand their archrival Auburn a loss, thus spoiling their national title hopes. Auburn is 4-0 in Tuscaloosa, and tomorrow they will make it five straight.
Auburn 31, Alabama 17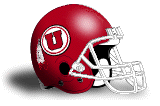 vs.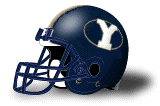 Utah vs. BYU
Tom Knauer: BYU's playing for a bowl berth; Utah's playing for a BCS bowl. The key question here is, who's more fired up? I'll take the Utes in a shootout and, no, not a shutout. Utah hung one on the Cougars last season, their first in 30 years, and I'm not betting on a repeat.
Utah 45, BYU 24
Lindsey Frazier: Utah may have a weak schedule but I still think they're underrated. BYU is mediocre at best, and could only put up 14 points against New Mexico last week. Utah has way too much offense for a struggling, .500 BYU team. Look for the Utes to run up the score and impress bowl scouts.
Utah 42, BYU 14
Michael Irish: In the battle for the Polygamous Cup, the Utah Utes will be victorious. The Utes already clinched the MWC title and look to finish the season undefeated. Utah hopes to become the first team outside the top six conferences to make a BCS bowl since the format began. Utah won last year 3-0 at BYU. Utah will tear up their archrivals at home this weekend, winning in dominating fashion.
Utah 38, BYU 9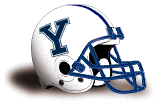 vs.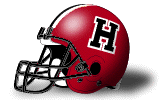 Yale vs. Harvard
Tom Knauer: A game between these two teams normally elicits ratings akin to the NHL's. But Harvard enters this game undefeated and it's looking to assert a good ol' fashioned catastrophe on its Ivy League mates. This shouldn't be close, with Harvard topping Yale in every important offensive and defensive category, but I'm taking the upset, anyway. What? You want to throw your calculator at me?
Yale 21, Harvard 20
Lindsey Frazier: Who cares? Harvard is undefeated, so I'll go with it.
Harvard 35, Yale 21
Michael Irish: Who cares? I was wondering whether they were going to play on a field or just have a knowledge bowl - whoever knows more physics wins! Maybe the teams will decide it will be quicker to just do a computer simulation of the game to avoid injuries. Nah, 50,000+ people will be forced to watch bad football. Harvard is undefeated in conference play and it will stay that way.
Harvard 24 megabytes, Yale 6 megabytes


Write a Letter to the Editor