Thursday, December 2, 2004


'Tis the season for awkward family reunions
With Thanksgiving over and done with, we have now officially started the holiday season. Most of us during this time will be gorging on a variety of sugary sweets, spending what could be a down payment for a car on gifts, and maybe, just maybe, celebrating the birth of Christ.
Yet, besides gluttony and commercialism, another aspect of the holiday lies in family time. Excuse me while I try to suppress my excitement. [Read article]



Put more thought into teacher evaluations
Ever since freshman year, I've often volunteered to proctor the teacher evaluations that are given out at the end of the semester.
It's an easy job. The professor leaves the room, students fill out the forms and then the proctor puts them in an envelope and turns them in.
But as I'm walking to the drop box, I always take a look to see what students put. Sometimes it's comical. I wonder who honestly puts that they spend more than 15 hours a week preparing for a gen ed class. Or who writes in that there was too much math, when the professor used only a few graphs and a bit of algebra. [Read article]



Mailbag
Try to get your gay frat facts straight
Any good true anti-gay fraternity activist would have done a better job than Mr. Deininger at offering what turns out to be a totally stereo-typical, fear-based attempt to discredit the formal organization of gay men on campus in terms of a fraternity.
Using selective statistics he culled from the Web site of the National Institute of Allergies and Infectious Diseases at www.niaid.nih.org, for which he gave the incorrect URL, Mr. Deininger argues that because a higher amount of new cases are recorded each year for men who have sex with men (MSM), a formal organization on campus of men who could potentially become sexual partners could lead to higher levels of AIDS at the university. [Read article]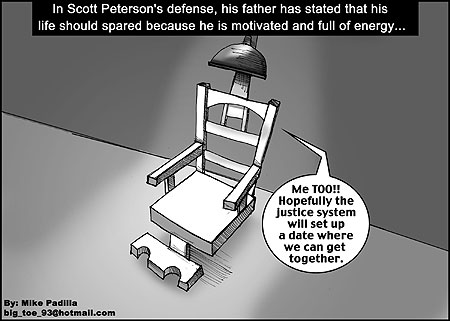 showAds('bigbutton')?>






showAds('mediumbutton')?>

showAds('wildlinks')?>