By Tory Hernandez
Arizona Daily Wildcat October 24, 1997

ASUA Senate wishy-washy on interpretation of resolution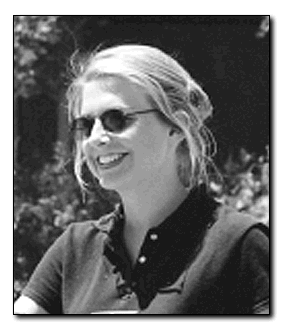 Arizona Daily Wildcat

Summer Katzenbach


When it comes to stating their opinion, the ASUA Senate said it's OK to be vague.

The Senate approved a resolution Wednesday night that supports a $40 student fee to pay for the renovation of the Memorial Student Union.

Some senators disagreed with that reading saying, the resolution doesn't mean support for the fee.

"It's up to everyone's own interpretation," said Sen. Cisco Aguilar. "It is very vague wording, in favor of the referendum."

Sen. Summer Katzenbach proposed an amendment to the resolution, which failed, for that very reason, she said. Katzenbach and Sen. Rosanna Savone abstained from the tally.

"Nothing in the resolution says we are in approval of the fee, but that is how it translates," Katzenbach said. "I had a feeling it would happen that way."

Resolutions are used to state the opinion of ASUA on various issues. To become policy, it must be passed by a majority of the Senate.

Sen. Stephanie Lyons said she believed the resolution was in support of the Student Union renovation project, but not technically supporting a fee.

"The resolution was purposely vague because there are some people here who are highly opposed to the fee," she said. "Once we've passed it, we all have to go along with it and it would be very hard for some people if it said outright that we support a fee."

ASUA President Gilbert Davidson, who wrote the resolution based on one passed last year, said it wasn't meant to be specific.

"I don't want students to say 'ASUA supports tuition and fee increases because they wrote it right here'," he said.

Davidson, however, said the resolution did support the fee, though he didn't want to imply that ASUA supports tuition and fee increases in general.

"This resolution supports completion of the Union project," Davidson said, "and after extensive research, we have found that the best way to do that is with a fee."

Sen. Aaron Young said he agreed.

"It (the resolution) was made broad for a reason," Young said. "We are in support of the Union, but we are not limiting ourselves."