Res. Life still leaves some incomers short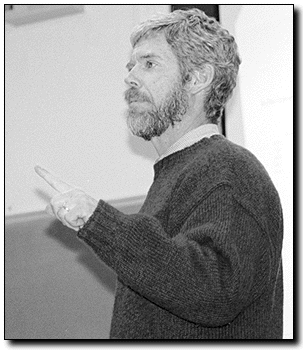 Wildcat File Photo
Arizona Daily Wildcat

James Van Arsdel UA Residence Life director


Since UA Residence Life caved in to overwhelming student protest and scrapped its lottery plan, 400-500 incoming freshmen who miss the May application deadline could be turned away unless the university finds more space.

James Van Arsdel, University of Arizona's Residence Life director, announced last month that the UA planned to deny beds to 200 returning dorm residents this fall. But he began to draft a new idea to shrink that number after the previous plan faced heated student criticism.

"What we've said is that we'll make every effort to increase the number of spaces by 200," Van Arsdel said.

However, even if the UA can secure the 200 new spaces, about 400 incoming freshmen who do not apply by the May 1 deadline could still be left in the cold until a more permanent solution is found. Van Arsdel said that about 500 freshmen missed the cut-off date last summer.

"We haven't solved anything in the long run, but we now know the nature of the short-run problem," Van Arsdel said.

While the plan to accommodate three students in every Arizona-Sonora dorm room would allow 100 more residents, ideas to find more spaces are still under review.

Another proposed solution is the conversion of Babcock building rooms - previously used as English and human resources offices - into residential spaces.

Van Arsdel said Babcock's conversion would lead to only a "handful" of available rooms, and is not a significant increase.

Another of Residence Life's options is the possible acquisition of a campus sorority house, creating 40-60 additional rooms. Van Arsdel added that no sorority is being targeted for their house, and any purchase would be voluntary.

Residence Life officials eventually plan to construct two new residence halls in place of the Physical Resources building and a UA parking garage on North Highland Avenue and East Sixth Street. Design for the new structures is expected to begin this summer.

Construction of the new dorms, estimated to cost about $21 million, will increase next year's residence hall rates by an extra 2.3 percent to pay off the resulting debt.

The rate increase will go Friday before the Arizona Board of Regents, as will the estimated $1.65 million proposed addition of 80 rooms to Pima Residence Hall, formerly the Tau Kappa Epsilon fraternity house.

The building has been leased from TKE since May, and at Friday's meeting, Residence Life will request the purchase and extension of the building.

Arizona-Sonora hall resident Anna Flaaten said she supports abandoning the lottery plan, but sees the influx of new students as a more extensive problem.

Flaaten said that housing three people in each Arizona-Sonora dorm room can get crowded at times.

"I think it's good that the UA can facilitate a large, diverse group, but maybe they should raise the standard," said Flaaten, an international relations freshman. "If they don't have enough spaces, they should cut back on students."