1998 warmest year of twentieth century, UA researcher says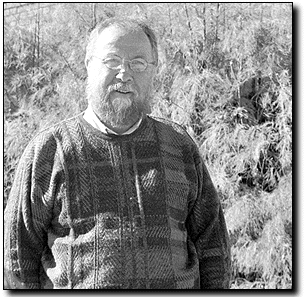 Randy Metcalf
Arizona Daily Wildcat

Malcolm Hughes, the University of Arizona's Laboratory of Tree Ring Research director teamed up with UMass geoscientists to discover that humans helped make last year the hottest year recorded during this millennium. The group of scientists gathered evidence from tree rings on four continents and ice cores at the North and South Poles, as well as tropical areas in the Andes Mountains.


If you think it's getting hotter - it is.

A University of Arizona scientist found that the 1990's was the hottest decade recorded so far this millennium, and there's no cooling trend in sight.

"I think that it is a sense of precaution that the earth is getting warmer for the next few decades," said Malcolm Hughes, the UA's Laboratory of Tree Ring Research director.

Hughes, in conjunction with University of Massachusetts at Amherst researchers, revealed that the earth was on a cooling trend for the last 1,000 years, until human interruption caused temperature changes.

"The 20th century cultivates a very convincing rate of change so abrupt that it makes a compelling argument," said Raymond Bradley, UMass geosciences head. "Humans have had an effect on that change."

The climate researchers gathered evidence from tree rings from four continents, ice cores at the North and South poles and tropical areas in the Andes Mountains.

The tree rings and ice cores complement each other in chronology records. Together, they form "proxy indicators," where scientists can analyze the data and determine the long-term climate.

People are partially to blame for the increasing temperatures, which peaked in 1998, said Michael Mann, an adjunct assistant professor at UMass.

"Human beings are having an influence on the greenhouse," he said.

There are other natural factors involved, however, that are not human-induced.

A shift in the position of the earth in relation to the sun also helped increase temperatures, Bradley said. The variable amount of energy emitted by the sun and the trapping of dust from volcanic eruptions also contributed to the warming trend.

"The natural effects have been swamped by humans," Bradley said.

He said humans contributed to the sweltering temperatures by burning of fossil fuels and the slashing of forests.

Hughes and his team have submitted a proposal for a three-year extension of the proposal. They also plan to meet with other researchers from around the world in Venice, Italy later on this year.

The 20th century global warming report will be released in Geophysical Research Letters on March 15.