Torn ACL to keep Monika Crank out for year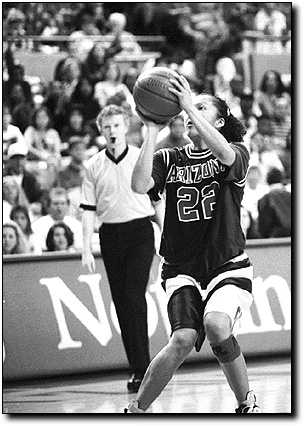 Wildcat File Photo
Arizona Daily Wildcat

Senior forward Monika Crank takes a shot at McKale Center last season. Crank, one of two seniors on the women's basketball team, suffered a knee injury Wednesday and will miss the season.


Senior small forward Monika Crank suffered a season-ending knee injury Wednesday while playing a pick-up basketball game with teammates at McKale Center.

"Right now, it appears to be an ACL in her left knee," women's basketball assistant coach Sam Dixon said. "They were playing pick-up ball, and she came to a stop for a jump shot, and her knee gave out."

The injury comes as a blow to the team, as Crank is one of two seniors on a young, inexperienced squad.

"Any time an athlete gets injured it's a shame," he said. "We're disappointed. We were counting on her for her leadership and skill. It's a loss to our program and team."

Crank will redshirt her senior season and hopefully return next year.

Bryan Rosenbaum can be reached via e-mail at Bryan.Rosenbaum@wildcat.arizona.edu.