Representative amending tech park bill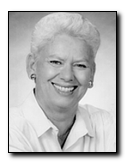 Wildcat File Photo
Arizona Daily Wildcat

Rep. Jean McGrath R-Glendale


An Arizona legislator eager to separate the UA from its Science and Technology Park is revising her plan to avoid disrupting the facility's teaching potential.

Rep. Jean McGrath, R-Glendale, said yesterday she plans to amend House Bill 2389, which gives control of the tech park to the Arizona Department of Administration. McGrath said she will eliminate clauses that threaten the educational aspect of the park.

"We don't want to restructure the flow of knowledge and technological advancement," said McGrath, chairman of the Arizona House Public Institutions and Universities Committee. "We are not doing away with the intent of what they are doing."

McGrath proposed the bill last month because she said the University of Arizona and the Arizona Board of Regents, which approves contracts related to the park, "have done such a lousy job of running those things."

UA's 2.2 million square-foot park, located at 9000 S. Rita Road, has 20 tenants, including IBM and Raytheon. There are 13 acres of land surrounding the complex. The park was purchased by the regents in 1994 from IBM for $3.4 million. Building tenants employ 4,000 people, including UA student interns.

Despite amendments to the proposal, McGrath remains firm on her decision to turn control over to the state's Department of Administration. The bill would take the parks out of the university's hands, but not affect the buildings' leases, many of which last 50 years.

Also, the representative said her bill would impact only research and technology parks.

"This is a part of the statutes that pertain to research parks," she said. "It doesn't pertain to any other real estate."

Regent Rudy Campbell, who sits on the committee that oversees Arizona State University's research park, said the proposed bill could harm the two colleges involved.

"They (the research parks) are great adjuncts to learning, and education boosts the economy in many ways," Campbell said. "I have strong feelings and I hope it (the bill) goes down the tubes."

Regent Jack Jewett said he planned to work with the state legislature before deciding on the proposed bill's long-term effect.

"The potential of the UA Science and Technology Park is fantastic, and it is a partnership with the community," Jewett said. "We need to help the legislature understand these guiding principles. We have a good story to tell."

Joel Valdez, UA senior vice president for business affairs, said losing management of the park would hinder potential university expansion into surrounding land.

"We have an additional thousand acres to develop in the future," Valdez said. "It makes for one heck of a deal."
---