Weather Watchers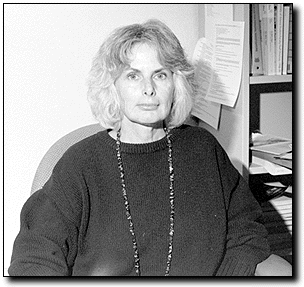 Wildcat File Photo
Arizona Daily Wildcat

"Our hope is that we can influence policies and assist the economic sector to resist climate impacts." Barbara Morehouse CLIMAS program manager


Mark Twain once quipped, "Everyone talks about the weather, but nobody does anything about it."

UA researchers have set out to change that.

Founded in 1998, the Climate Assessment Project for the Southwest is part of an effort to establish regional centers for climate study. The National Oceanic and Atmospheric Administration started creating a network of scholars and scientists to act as a clearinghouse for weather information one year ago.

"One of the things that is fairly unique to our approach is...we are tying physical and social science together (for) integrative research," said Barbara Morehouse, CLIMAS program manager.

The project's goal is to gather weather knowledge in order to give expert advice to city planners, developers and other groups whose activities could have an impact on the local environment.

University of Arizona researchers from fields such as meteorology, anthropology and watershed management are associated with the project.

"Our hope is that we can influence policies and assist the economic sector to resist climate impacts," Morehouse said.

She said such assistance is needed for policies like Tucson's water management method.

"They don't really factor climate much, if at all, into their calculations," Morehouse said.

She pointed out that ignoring climate can be a serious problem, since a drought can affect ground-water levels.

Thomas Pagano, a hydrology and water resources graduate student, aims to help policy-makers manage water resources more efficiently.

"It is not sufficient for isolated scientists to do research and then leave it at that," he said. "There is a gap between scientists and stake-holders (community decision makers) that needs to be bridged...this is where I envision CLIMAS playing a role."

Pagano studies the effects of El Ni–o on Arizona's weather. El Ni–o, a weather pattern originating in the Pacific Ocean, ultimately leads to wet weather in Arizona.

By studying information gathered by water management agencies during the last El Ni–o, Pagano can better explain the effects of weather patterns so officials can plan accordingly.

During this year's dry winter, power companies are concerned about low reservoir levels. Pagano's research will help them plan the hydro-electric energy available during a given season.

Diana Liverman, who sits on the executive committee for the climate project, hopes to make weather data more understandable to officials.

"I think there is a growth of awareness that we need to make science more useful and practical," said Liverman, director of the UA Latin American Area Center.

She has worked with many environmental research agencies in her 20-year career, and said she is pleased with the project's growth.

"It is larger and more interdisciplinary than others I've worked on," she said.

CLIMAS scientists are conducting various studies, from collating a history of Arizona weather patterns to conducting door-to-door surveys on water use.

Morehouse said she hopes that more policy-makers will begin to take notice as the project grows.

"I see it going on and becoming a nucleus for climate information in the region," she said.
---