Wessel filling the role nicely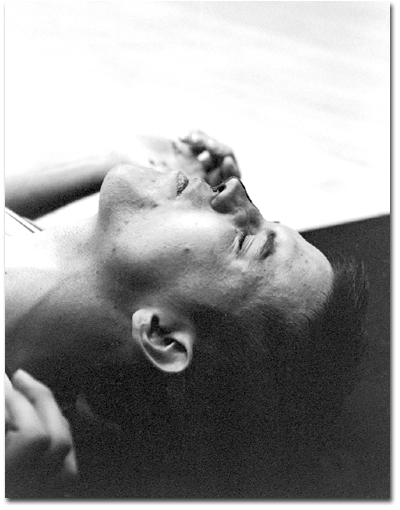 Aaron Farnsworth
Arizona Daily Wildcat
Junior forward Juston Wessel lies in pain after a collision in the Wildcats' game against UCLA on Feb. 19 at McKale Center. Wessel scored eight points and grabbed eight rebounds, filling in for injured center Loren Woods against ASU Saturday.
Just when it seemed it couldn't get any worse for the UA men's basketball team, it did.
Junior center Loren Woods was determined before the game on Saturday to be out two to four weeks, due to a back injury that is believed to have occurred when the Wildcats beat Washington State 73-50 on Feb. 12.
At first, it was determined four to six weeks, but since the injury occurred on Feb. 12, two of those weeks have already expired.
"I didn't know how serious it was - a lot of people were overlooking the injury just because I was playing," Woods said. "Nobody can really understand the pain that I was in - it was the most painful that I have ever gone through."
Woods underwent an MRI and a computed tomography (CT) scan that indicated the injury to be a compression to a disc in his back. Since the injury involves a bone, it will not affect Woods in the long term, and the rehabilitation process involves plenty of rest.
"This is the most frustrating thing that I have ever gone through in my life, but there is nothing I can do about it," Woods said. "Hopefully, I will relax for the next two or three weeks, and I could be back for maybe Stanford, if not the tournament. I am kind of unsure right now, I am just hoping."
The best-case scenario for Woods' return is the showdown against No. 1 Stanford on March 9, but if he isn't back by that weekend, the first round of the NCAA Tournament would be more likely.
So, for the time being, junior forward Justin Wessel, despite being five inches shorter, will spell Woods.
Wessel, who started for Woods against UCLA and scored a season-high 12 points, started again on Saturday in UA's 89-82 victory.
He played a career-high 37 minutes and scored eight points and pulled down another career-high eight rebounds.
Wessel didn't waste any time getting into the flow of the game, as he scored the first bucket 24 seconds into the contest.
He also pulled down two rebounds before two minutes had expired, and his presence was felt.
"You always have a big energy level when you come out at first, and I just got it to another level," Wessel said.
The Sun Devils may have come in a bit cocky, knowing that UA's main man, Woods, would not be playing, but that didn't bother the Wildcats or Wessel one bit.
"Eddie House was saying all that stuff like they are going to have a lot more confidence because they are going to see Loren and Richard (Jefferson) on the sidelines," Wessel said. "I think they were saying that as a cover-up because they were worried. When you are nervous and scared, you tend to talk to hide all that."