Rugby seeking conference championship against ASU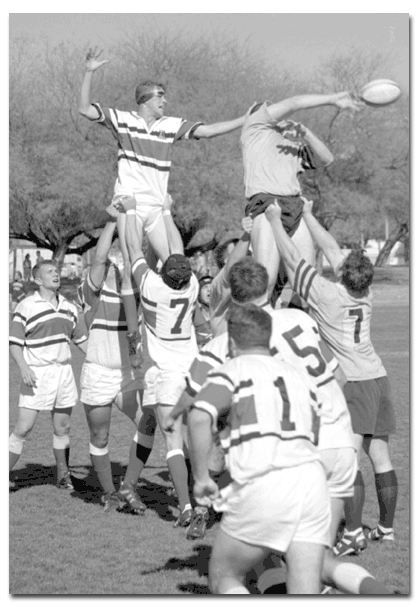 Arizona Daily Wildcat
With the National Collegiate playoffs in sight, the Arizona rugby team plays its final regular season game tomorrow against conference rival Arizona State in Tempe.
With a win, the Wildcats will clinch their second consecutive championship and third in the last four seasons.
"What ASU has going for them is that we wear red and blue," head coach Dave Sitton said. "Anytime an Arizona team plays an ASU team their is a rivalry, and their is no difference in rugby."
The Wildcats have already earned a berth in the National Collegiate playoffs. UA will compete at the East Regional in Annapolis, Md. on April 15 and 16.
Arizona's first round opponent will be the No. 1 seed from the west.
If the Wildcats lose the game, it will cost them the conference championship as San Diego State would be crowned conference champion.
The Wildcats (8-3 overall, 6-1 in SoCal Conference) once again will be set back by injuries. Returning though, will be junior flanker James Kai, who has missed the past two weeks with a shoulder injury.
Last season, Arizona demolished the Sun Devils 50-3 in the regular season finale in Tucson. The Wildcats scored eight tries against ASU in the match.
"We can take nobody for granted," Sitton said. "Especially when an Arizona team is playing against the Sun Devils."
UA will be trying to bounce back after struggling last week against the University of California at Davis, in a game they lost 17-15.
"We have been spending time concentrating on three issues," Sitton said. "First, we addressed the ability to attack with our backs. Second, our line outs need improvement and third we need better re-starts."
The game will start at 1 p.m. and will be played at the Arizona State band field.