Golden Greats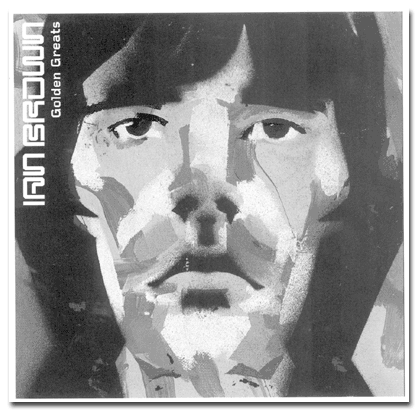 Arizona Daily Wildcat
Four stars
Ian Brown first gained fame in the late 1980s as a member of the Stone Roses, the enormously influential Manchester, England band who were among the first to fuse 60s-style pop songwriting with rave and acid house influenced beats, giving rise to scores of other bands and setting the blueprint for English music for a decade.
Thus the band's eventual dissolution and Brown's subsequent decline - he had an unfortunate and well-publicized psychotic breakdown on a British Airways flight in 1998 - is all the more disappointing. Fortunately, Brown stakes another claim for relevance with his cheekily titled sophomore solo effort.
The 10 tracks and two bonus tracks are unmistakably dance-influenced, but do not sound like Stone Roses rehashes - all the songs sound decidedly of-the-moment, even when they do not entirely work. Brown explores a plethora of styles, trying out trip-hop, big beat, guitar pop, and more, but his eclecticism does not come across as unfocused. The album seems daringly postmodern, a surprising turn for an English pop star.
Highlights include the dancey single "Love like a fountain," sounding like the sort of music they play in cool clubs in movies. "Dolphins were monkeys" sounds eerily like a new Beck single, and "Babasonics" plays like a lost collaboration between Portishead and Calexico.
Brown's album is especially rewarding because it sounds at once like a condensed ten-year history of English music and like a vision of the near future. Impressive without ever being pretentious, it's a fine collection, and the sort of career-restoring effort that Brown has needed.