Scritti Politti: Anomie & Bonhomie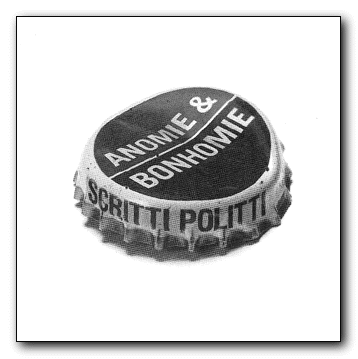 Arizona Daily Wildcat
(Virgin)
It has been more than a decade since England's soulful pop duo Scritti Politti released any new material, primarily due to lead singer/songwriter Green Gartside's frequent illnesses and need for down time.
Despite this time away from the music scene, Politti's latest release proves more than worthy of the long wait.
Originally formed as a Sex Pistols-inspired political four piece, Politti eventually defined itself as a formidable pop group with several U.K. top-five singles in the early and mid-1980s and some commercial success in the United States with Cupid and Psyche 85.
With Anomie & Bonhomie, Scritti Politti rises above its hiatus and introduces some of their best work.
The pop tunes on their latest album are rich with texture - melding clean, crisp guitar riffs, soulful, rhythmic bass and percussion that leaves one's foot tapping.
Anomie & Bonhomie is produced well, and the results are very tightly rendered soul-pop tracks, polished to a radio-ready perfection (Think about a cross between UB-40 and Lenny Kravitz).
The addition of guests Mos' Def (providing vocal support) and Me-shell N'degeocello (providing both vocal and bass talent) only carry the album that much further. Mos' Def's lyrical rhymes contribute a texture to Scritti Politti that it lacked in the past, especially on songs like "Smith 'N' Slappy" and "Tinseltown to the Boogiedown." The latter only becomes complete with N'degeocello's strong, abrasive singing style.
-Barry McGuire