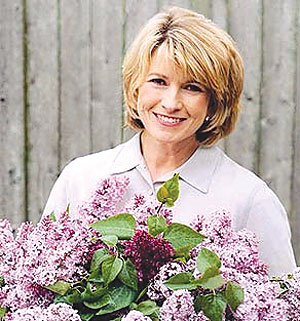 Photos courtesy NBC Studios

It'll be awesome to watch who goes bust first on NBC: Kitchen and prison-room savvy Martha Stewart or Jason Lee, who has failed to live up to the low bar established by 'Mall Rats.' Our bet is on Martha, who could slice and dice NBC's less-than stellar ratings and bake them into a lovely network quiche.

By Nate Buchik
Arizona Daily Wildcat
September 15, 2005
Print this


For the first time in recent memory, the fall TV schedule doesn't look half bad.

Sure, ABC's "According To Jim" is still on the air and the reality programming is almost entirely headache inducing, but it seems like the broadcast networks are at least trying again.

Cable is where most of my mind-numbing hours go, but I might move down to the lower numbers thanks to some great new programming. Here's a quick look at some of the shows that look most watchable this fall season.

Kitchen Confidential

(Fox, Monday, 7:30 p.m.)

Starring Bradley Cooper ("Wedding Crashers," "Wet Hot American Summer"), the show is based on the memoirs of New York City chef Anthony Bourdain. The main character, Jack, is starting work at a new restaurant with a cast of misfits to handle. Included in this cast are Jamie King and the all-grown-up "Freaks and Geeks" alumnus, John Francis Daley.

Originally intended for HBO, the show should push the boundaries of broadcast comedy like other Fox shows have done ("Family Guy"). With a lead-in from "Arrested Development," Fox has a chance to put together a solid hour of scripted comedy, something that hasn't been done since the days of "Friends" and "Seinfeld." The only downside is that it shares a time slot with CBS's new sitcom, "How I Met Your Mother" - which marks the return of Neil Patrick Harris (aka Doogie Howser).

My Name Is Earl

(NBC, Tuesday, 8:00 p.m.)

Has the lovable Jason Lee finally given up on making it big in the movies? Perhaps we can expect more gems like "Stealing Harvard" and "The Dreamcatcher" somewhere down the line, but for now we'll have to watch Lee in half-hour doses. Lee has been great when handed good material, and a former "Family Guy" producer created this new show, which follows Earl (Lee) as he makes amends for all the bad deeds he's done in his life. The fact that his inspiration to do this comes from watching Carson Daly and that brother Randy (Ethan Suplee) will follow him on his voyage only puts the icing on the cake.

NBC has been hyping this show to death, and critics have supported it so far. Perhaps this marks the return of "Must-See TV."

WATCH IT
Five shows to keep watching
Arrested Development (Fox, Monday, 7:00 p.m.)
Family Guy (Fox, Sunday, 8:00 p.m.)
Lost (ABC, Wednesday, 8:00 p.m.)
The Office (NBC, Tuesday, 8:30 p.m.)
Gilmore Girls (WB, Tuesday, 7:00 p.m.)

The Apprentice: Martha Stewart

(NBC, Wednesday, 7:00 p.m.)

What an amazing idea this was. Stewart, fresh off her prison stint and house arrest, somehow found time to shoot a reality show. Sure, prison wouldn't have stopped the Donald from hamming for the camera, but I didn't know Martha had this kind of spine.

Apparently, Martha's version will include more crafts than the Trump "Apprentice," and her daughter is one of her hench(wo)men. And in case you don't like it, the old "Apprentice" will be back on Thursday nights.

Now we can hear not one, but two great catchphrases. Thanks NBC!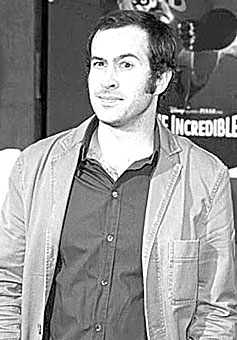 Jason Lee
Everybody Hates Chris
(UPN, Thursday, 7:00 p.m.)
I know what you're thinking. "He's recommending a show on UPN? Well, they are known for quality programming like 'Moesha.' He's probably right about this one."
Since it has been receiving more buzz and advertising than any other show and is based on the childhood of Chris Rock, there are high hopes for a UPN show for the first time ... ever.
Reunion
(Fox, Thursday, 8:00 p.m.)
While we may not see how there will ever be a second season, "Reunion" is the most intriguing show of the fall. It follows six characters through 20 years of their life after their high school graduation, with each episode spanning a year. It seems kind of like "24," but the actors will need more makeup.
At the beginning of the show, the audience learns there's been a murder. During the course of the season, we find out who's been murdered and who's done the murderin'. Matthew St. Patrick (Keith from "Six Feet Under") plays a detective who's on the case. Unfortunately, if you don't catch every episode, you'll be in trouble. So set those DVRs.


Write a Letter to the Editor